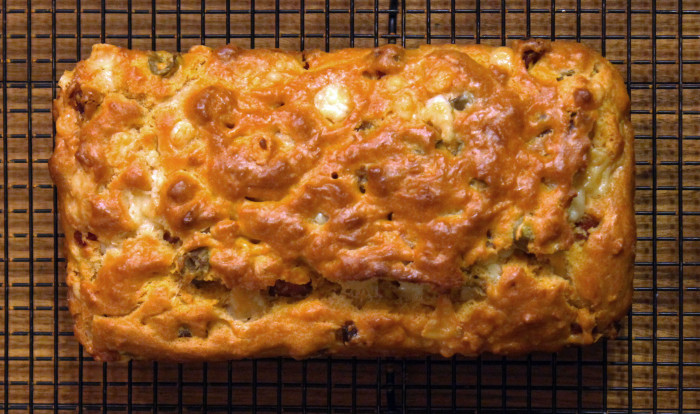 As you know, when Patricia Wells speaks, we should all listen. From her wonderful website comes that bread pictured above. It's Manchego, Chorizo and Paprika Bread. Suzen was patrolling the web, looking at her favorite sites and discovered this recipe. She baked it in a flash and our loaf appear above.
Patricia asks that her recipe not be reproduced without permission, so we are not writing it down here. Instead, below is the link to this recipe on her website. Peak at that website, by the way, and you'll be sure to make it one of your favorites.
This bread is ideal as an appetizer base. Top with a lively cream cheese and then frost with some veggies or pickled peppers to fashion a complex and adored appetizer.
Here's your link:
http://www.patriciawells.com/blog/2014/6/11/taste-of-the-week-manchego-chorizo-and-paprika-bread