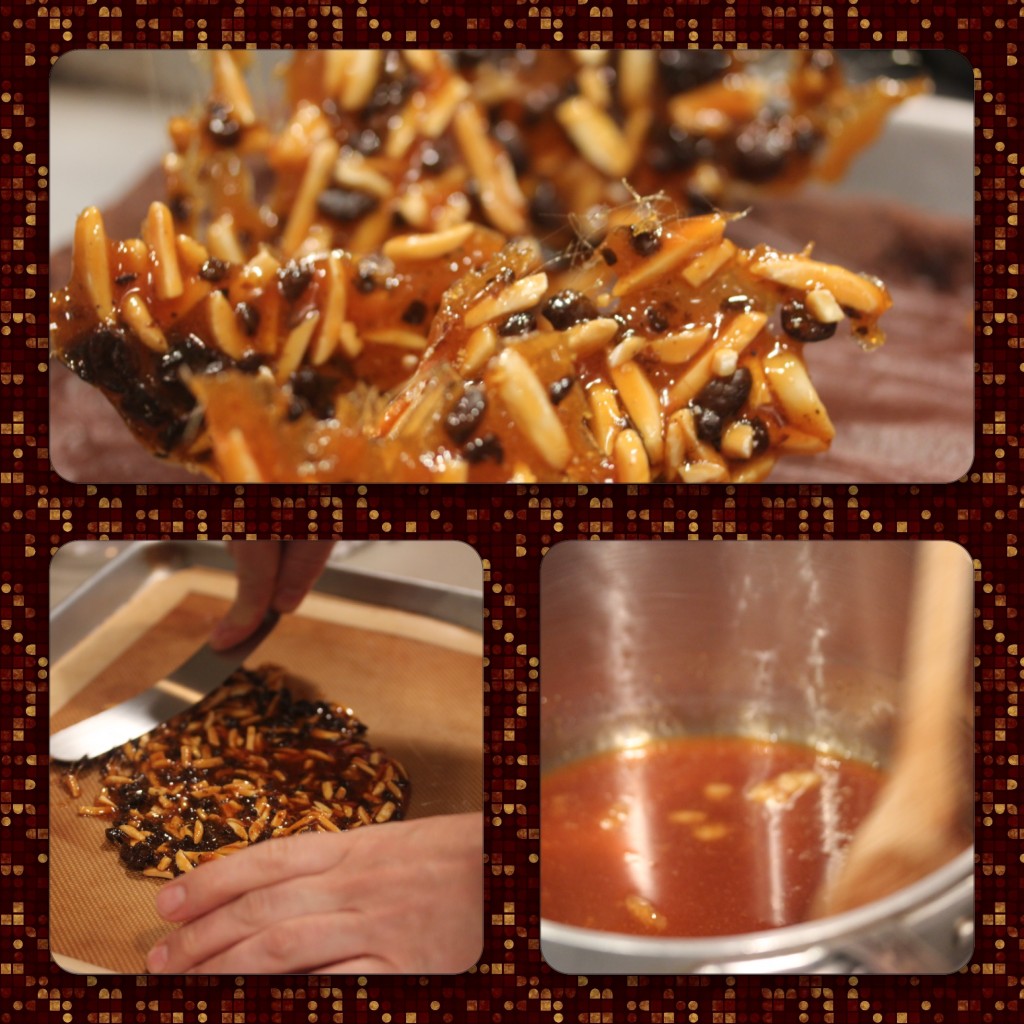 Tonight we had the joyous and creative Eric Lanlard from London [Cake Boy Bakery] right here at Cooking by the Book in Tribeca. Eric was demonstrating recipes from his new book Tart It Up! We ate well and I can heartily recommend this book with its abundance of savory and sweet tarts.
On of Eric's creations is a West Indies Chocolate Tart decorated with nougatine which is a type of caramel. The recipe below is from Eric's book. His demo in the kitchen tonight was different, because he did not use the milk, butter, or corn syrup. He simply put superfine sugar in the saucepan and let it caramelize — with minimal stirring.
I'm giving you the book recipe below so you can experiment with this technique. I have it on good word that you can simply make and eat the nougatine itself. That it does not have to be used to decorate a tart. That may be true. That may be urban myth. Why don't you try for yourself?
Nougatine
Yield: 1 ½ cups
Ingredients:
¼ cup milk
1 stick unsalted butter, chopped
3 tablespoons glucose syrup [corn syrup]
¾ cup superfine sugar
¾ cup toasted slier almonds
1/3 cup coffee beans, crushed
Preparation:
Put the milk, butter, and glucose into a clean saucepan and heat gently until the butter has melted. Add the sugar and stir until dissolved. Increase the heat until you have a thick syrup, but not a caramel (up to 222⁰F on a sugar thermometer, if you have one). Remove from the heat and stir in the slivered almond and crushed coffee beans.
Pour the mixture onto a baking sheet covered with a silicone pad. Break into large pieces and use to decorate a tart by pushing pieces of nougatine into the tart filling. If you wish, for a tart, add some cinnamon sticks and star anise, and finally dust with cocoa powder.
Source: Tart It Up! By Eric Lanlard