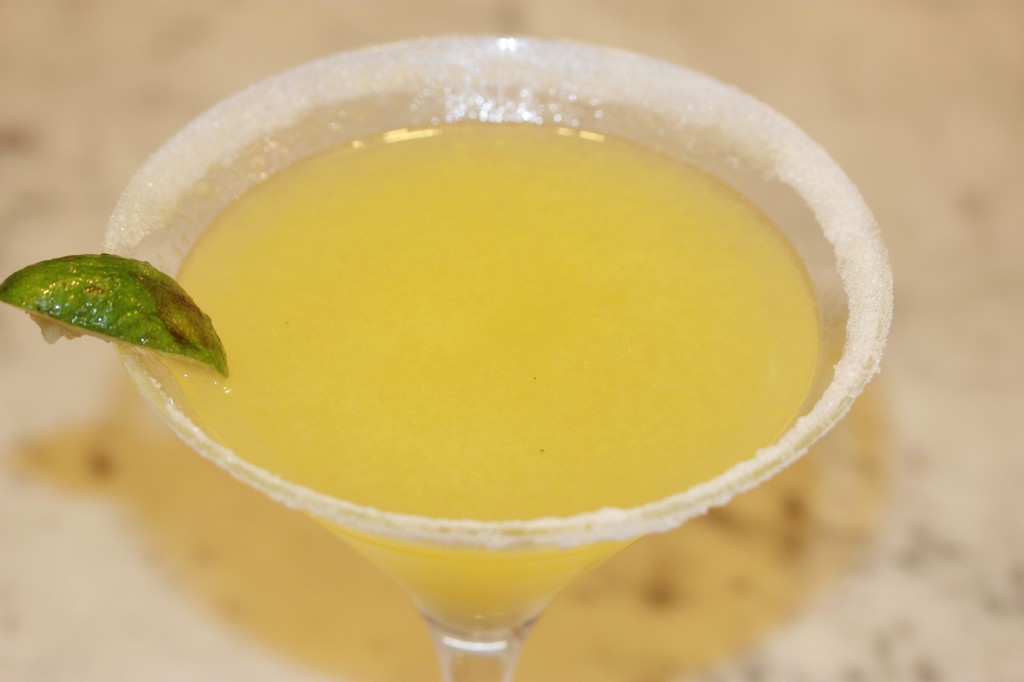 I was stunned. This recipe was sitting right there in front of me on a printed page — a page that is 26 years old — and it suggested something I never imagined. And it's all so simple.
I have made a zillion margaritas. Well, less than a zillion but lord knows more than a thousand. I've done lemons. I've done limes. Lemons and limes together in many different proportions.
And here, the idea was to use oranges [with a hint of lime]. The concept works. You get a different, sweeter flavor and this beautiful color.
For your New Year's Eve party — whether it is a party of 1 or 100 — this is a lovely way to greet the New Year.
And, Suzen and I both hope that 2013 is a better, brighter, happier year for you.
Killer Orange Margarita
Yield: serves 2
Ingredients:
Juice from 5 limes [about ¼ cup]
Juice from 2 oranges [about 1 cup]
2 tablespoons sugar
5 ounces orange liqueur [consider Mandarin Napoleon]
5 ounces gold tequila
Optional garnish elements: salt, sugar … [yes, sugar, don't knock it until you've tried it]
Preparation:
Shake the juice, sugar, and liquor elements with crushed ice in a cocktail shaker. Serve in a margarita glass, optionally rimmed with salt or sugar. Put a modest amount of crushed ice in the glass to keep the drink brightly cold.
Garnish with a citrus slice: orange, lemon, or lime.
Source: adapted from Southwest Tastes by Ellen Brown