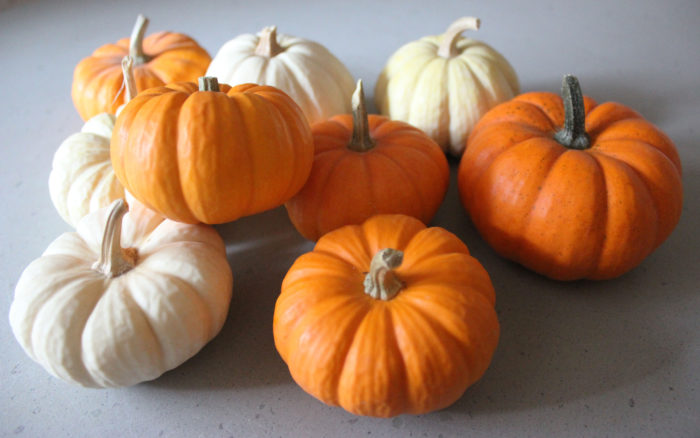 Yes, those little pumpkins you have used for decoration can be eaten, too. For this dish you can cook your own pumpkin or squash, or buy the ready-made puree. For a busy Thanksgiving meal, that can might be a time-saver!
This dish comes from Patricia Wells so you know it is perfectly balanced and sure to work. She notes that instead of pumpkin, you can use butternut squash. Feel free to mix and match.
The recipe calls for chicken stock. Homemade stock will give you a richer, more satisfying flavor. After Thanksgiving, you can take some leftovers and the carcass and make a truly rich turkey stock. And that stock can make this dish a delight on your next holiday table.
Plan ahead. Cook ahead.
---
Pumpkin Gratin with Pistachios and Pistachio Oil
Yield: serves 4
Ingredients:
3 cups cooked pumpkin or squash
½ cup chicken stock
2 tablespoons best-quality pistachio, hazelnut, or walnut oil
½ teaspoon fine sea salt
½ cup freshly grated Parmigiano-Reggiano cheese
½ cup whole salted pistachio nuts, coarsely chopped
Preparation:
Preheat the broiler.
In a food processor or a blender, combine the squash, stock, oil, and salt and puree. Taste for seasoning.
Transfer the puree to the gratin dish, smoothing it out with the back of a spoon. Sprinkle with cheese. Sprinkle with pistachio nuts.
Place under the broiler just until the cheese is melted and the nuts are toasted, 2 to 3 minutes.
---
Source: Vegetable Harvest by Patricia Wells [William Morrow, 2007]