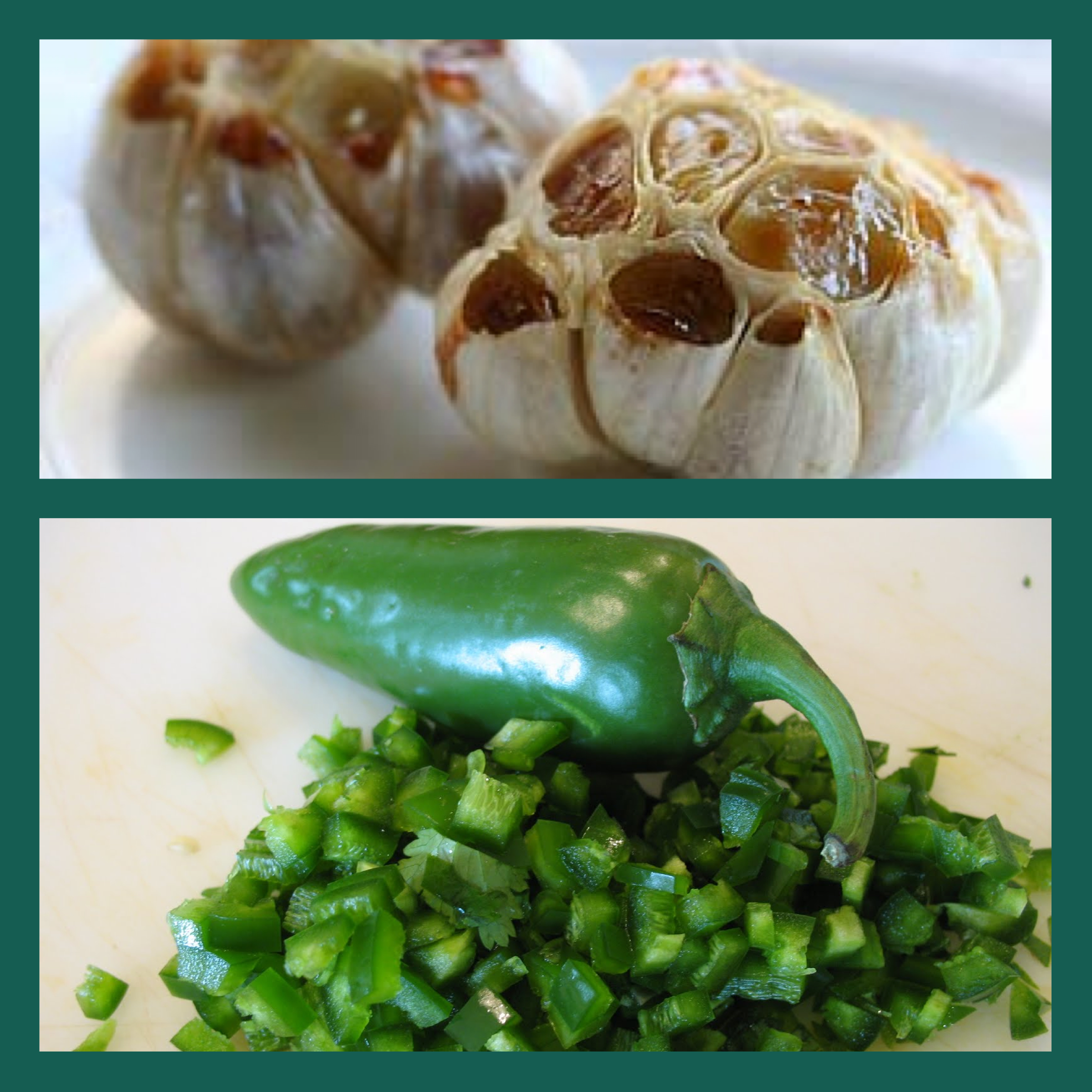 If nachos are on your agenda on Super Bowl Sunday, then here's a salsa specifically recommended for your dish. The little book The 50 Best Salsas has a delightful range of salsa ideas. This Roasted Garlic Salsa is the one specifically dedicated to making your nachos distinctive yet easy.
To construct your nachos, put a layer of blue corn chip on a sheet pan. Top with cheddar and Monterey Jack cheese. Top with sliced scallions, some blacked beans, chopped tomatoes, and pickled jalapeno slices. Bake to melt the cheeses. Serve with this salsa on the side or simply top off the nachos with the salsa. [Have some paper towels at the ready!]
Roasted Garlic Salsa
Yield: 2 cups
Ingredients:
3 large head garlic
3 tablespoons olive oil
2 cups chopped tomatoes
½ cup chopped onion
1 jalapeno chile, seed and minced
2 tablespoons fresh cilantro, chopped
1 teaspoon salt
½ teaspoon Tabasco salt [or more if you desire]
Preparation:
Remove most of the papery skin from the garlic. Slice off the garlic tops, place in a shallow baking dish and drizzle with olive oil. Heat your oven to 300°F and roast the garlic for 1 hour or until softened. Cool, the squeeze the garlic cloves from the skin and chop finely.
Combine the garlic in a bowl with the remaining ingredients. Stir to mix. Adjust the salt and Tabasco to suit your taste.
Source: The 50 Best Salsas by Christie and Thomas Katona