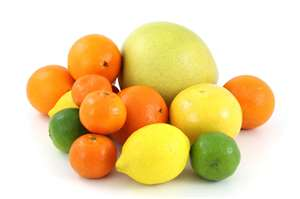 There is absolutely nothing wrong with a pure white cake coated with a thick vanilla frosting. But there certainly are ways to boost the flavor and surprise your dessert companions.
First, you can add some zest, literally, to the cake batter. The zest of one large orange or two lemons will offer a tease of flavor. When you make the frosting, adding the juice from that orange or the lemons will again offer a flavor burst.
To go further, apply this citrus glaze to the tops of your cake layers before assembling and frosting the cake. And, this glaze can be used in other situations: to complete a newly baked muffin, to add flavor to shortbread or sugar cookies, … This glaze is a very bright surprise.
Simple Citrus Glaze
Yield: ½ cup
Ingredients:
1/3 cup super fine sugar
2-3 tablespoons orange juice
Optionally 1 tablespoon orange liqueur [Grand Marnier, …]
Preparation:
Place the sugar and orange juice in a small saucepan. Use medium heat and stir constantly until the sugar is dissolved and the mixture is warm. Do not bring to a boil. Take off the heat and set aside until ready to use.
Apply to your cake or cookies with brush, saturating to the flavor level you desire: a little glaze for a hint of flavor or a soak to give your cake a definite citrus twist.
If using orange liqueur, begin with just 2 tablespoons of orange juice. Use 3 tablespoons of juice if not planning on using the liqueur. The flavor profiles with and without the liqueur are quite distinct.
Your options include substituting lemon or lime juice for the orange juice. Or, you can do a mélange with multiple fruit juices.
Source: inspired by Making Cupcakes with Lola by Victoria Jossel and Romy Lewis