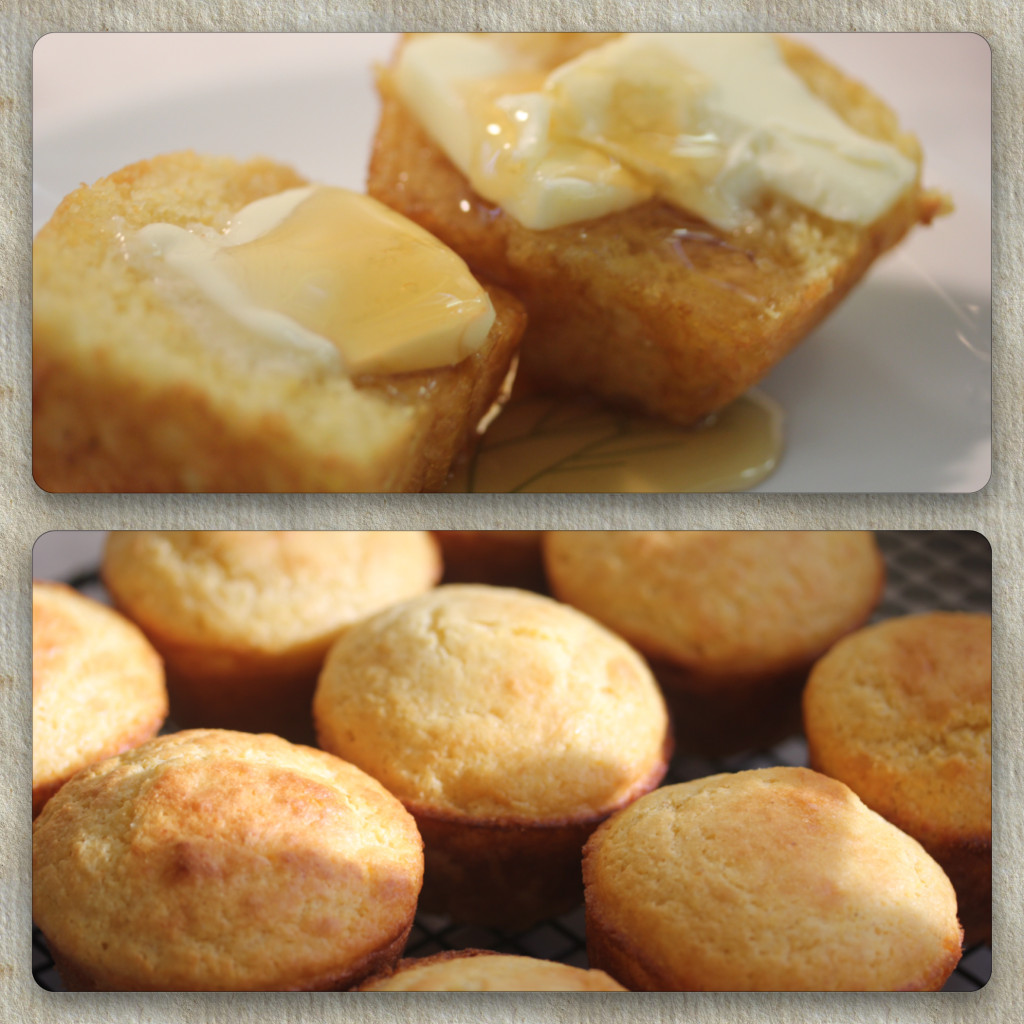 Have you ever been to New York? You know, the city where you can get anything.
Except a decent corn muffin. Oh, there are muffins aplenty here. You'll see them in carts, in storefronts, adorning the countertops of every deli and coffee shop. You can't miss them because they are huge. Lift one and you risk a hernia. Not only are they gigantic, but they have the flavor of sawdust. Your only hope is in your own kitchen.
And that help is very readily found in The Cornbread Gospels by Crescent Dragonwagon. She's titled these "Simple Corn Muffins" but I don't think "simple" is the right word. Elegant, wonderful, right-sized, perfect-textured. Those are the proper ways to describe these delicious creatures.
Fresh from the oven, adorned with butter and slathered with honey, it's a grand breakfast. You really don't need that bacon or sausage on the side. Just a good espresso. Quickly made, these muffins may be as quickly devoured.
Oh, they do freeze. Just in case.
Simple Corn Muffins
Yield: one dozen
Ingredients:
Vegetable oil cooking spray
1 cup unbleached white flour
1 cup stone-ground yellow cornmeal
½ teaspoon salt
1 tablespoon baking powder
1 ¼ cups buttermilk
½ teaspoon baking soda
2 eggs
⅓ cup melted butter
Preparation:
Preheat the oven to 400°F. Spray a 12-cup muffin tin with oil, or line with muffin papers.
Combine the flour, cornmeal, salt, and baking powder in a large bowl, stirring well. Set aside.
Whisk together the buttermilk and baking soda in a medium bowl until the baking soda is dissolved. Whisk in the eggs, sugar, and melted butter or oil.
Stir the combined wet ingredients into the dry until the mixture is just barely combined. Spoon into the prepared muffin tin.
Bake until golden brown, 15 to 20 minutes. Serve warm.
Source: The Cornbread Gospels by Crescent Dragonwagon