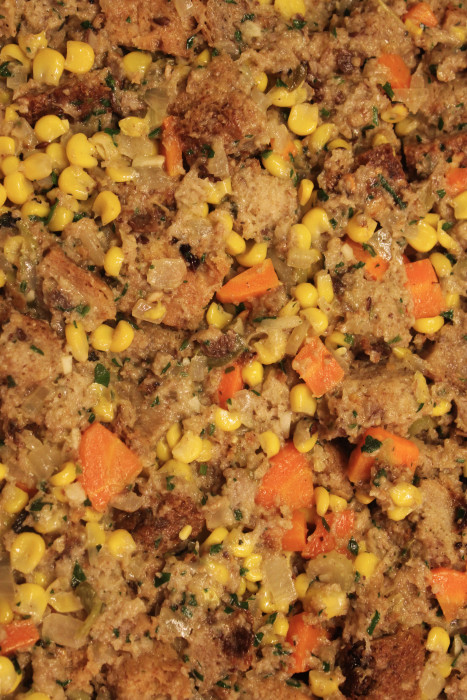 It's Christmas. And you are reading this post!
Oh, dear. You may be in search of a last minute dish for you holiday table.
Here's an easy one for you. You had stuffing for Thanksgiving most likely. You don't want that same stuffing, do you? No, it's okay to say it gets boring.
So, here's what you do. Make your regular stuffing with two additions:
A bag of frozen corn kernels
3-6 jalapenos that have been roasted in the oven and then seeded
Just add those components to your stuffing and enjoy the additional color and heat. It's easy and effective.
Oh, Merry Christmas. See you next year. Or sooner.