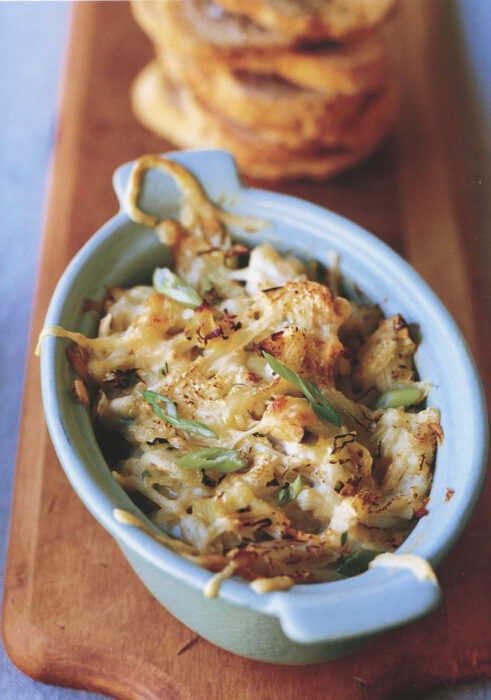 For Super Bowl, I have one more appetizer idea. I know: it's crab again, like my Crab Stuffed Jalapeno Poppers earlier this week. Here, there is NO jalapeno, just the mellow flavor of warm crab mingled with the tang of Parmesan cheese.
It would be an interesting flavor contrast to have both the poppers and this warm dip arrayed before you on Sunday. Heat or no heat? But always the sweetness of crab. This tip is a tad "over the top" combing crab, artichoke hearts, and Parmesan cheese, plus an assortment of seasonings for deep, rich flavor.
For the first time in my life, I am not picking a team for Sunday. I love them both, I won't be disappointed no matter who wins or loses. I just hope we have excitement and not a blowout. That would depress me and I would probably overindulge in crab.
Gee, I guess there are worse things. Perhaps I'll make a double batch!
This recipe comes from the delightful book Casual Cooking by Sara Foster: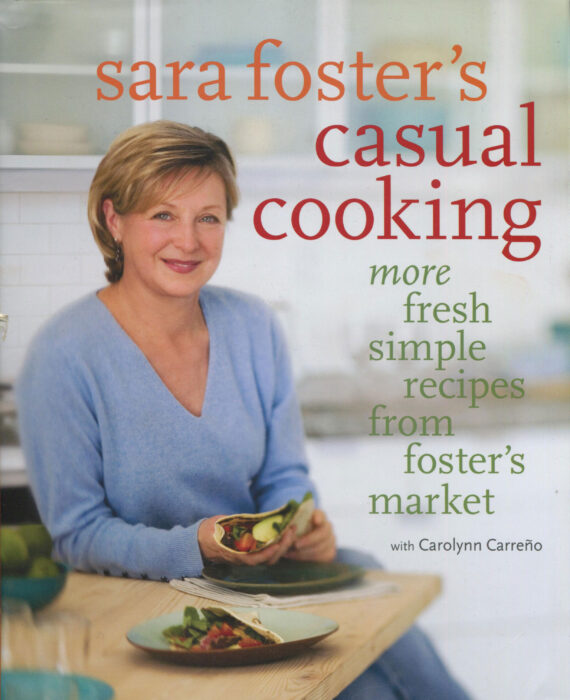 ---
Warm Crab Dip
Yield: serves 10 -12
Ingredients:
Butter for greasing the dish
2 tablespoons olive oil
1 onion, diced
½ pound lump crabmeat, picked through to remove any pieces of shell
1 cup canned artichoke hearts, drained and chopped
1 cup freshly grated Parmesan cheese
1 cup mayonnaise
½ cup fresh bread crumbs
2 tablespoons Worcestershire sauce
2 tablespoons hot sauce
2 teaspoons Dijon mustard
2 tablespoons chopped fresh flat-leaf parsley
2 tablespoons chopped scallion (white and green parts)
Sea salt and freshly ground black pepper
Herbed Crostini or crackers for serving
Preparation:
Preheat the oven to 350° F. Butter a 1-quart ovenproof dish and set aside.
Heat the olive oil in a large skillet over medium-high heat. Add the onion and saute for 3 to 4 minutes, until tender and translucent.
Combine the onion, crab, artichokes, cheese, mayonnaise, bread crumbs, Worcestershire sauce, hot sauce, mustard, parsley, scallion, and salt and pepper to taste in a large bowl and stir gently to combine thoroughly. Transfer the mixture to the prepared dish and bake for 30 to 35 minutes, until heated through and bubbling around the edges. Serve warm.
---
Source: Sara Foster's Casual Cooking by Sarah Foster [Clarkson Potter, 2007]