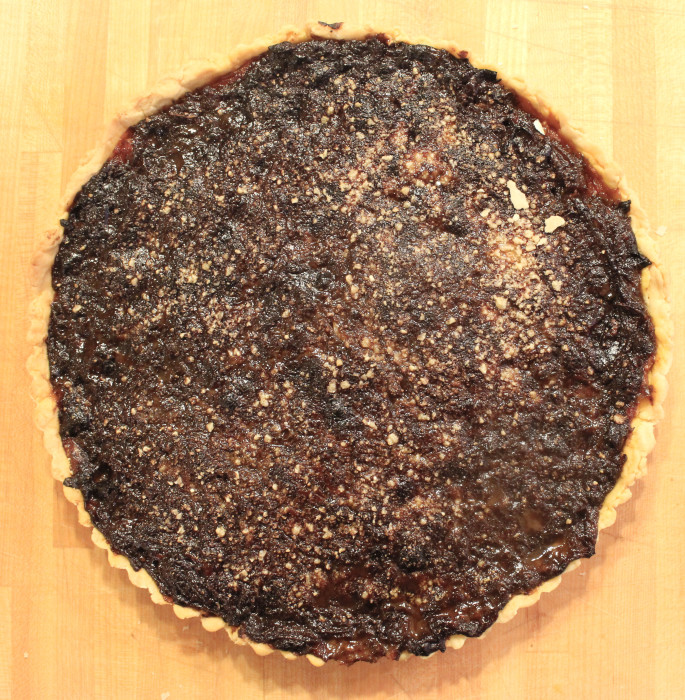 If you are reading this blog on our website, Cookingbythebook.com, then you've discovered the site for my wife's cooking school. Several times a week, 20 to 50 people come to our Tribeca loft and cook a meal together in our kitchen. The large group is divided up into smaller teams with each team preparing one dish of the complete meal. It's culinary team building.
With tested recipes, with great ingredients, and with our staff of chefs on the side to help, these teams can crank out a perfect meal in an hour. They don't believe it at first, but Suzi gets them motivated. Soon they are laughing, chopping and mixing away in the kitchen. And then they find themselves in our dining room positively thrilled. Everyone has an "I made this" smile on their face.
Now, you put 20 to 50 people to work, and you produce a lot of food. And a lot of leftovers. What's the best leftover you can have? Ice cream, of course. Second best? Caramelized onions.
Suzi had cups and cups of onions left over last weekend. Leftovers are never wasted. She made a thick tart crust, filled it with the onions, and baked to perfection.
When you thoroughly caramelize onions, you create a filling that has substance. This tart can be the main dish for your meal. Just offer a side salad of greens with pungent balsamic dressing, a chilled glass of white, and you have a grand meal. A grand one.
---
Suzi's Caramelized Onion Tart

Yield: serves 8

Ingredients:

1 thick tart shell, blind baked
3-4 cups of caramelized onions, at room temperature if originally refrigerated
½ cup Parmesan cheese
Preparation:

In a 350°F oven, blind bake the tart shell for 15-20 minutes until it begins to brown. Remove from the oven. Let cool for five minutes so it is easier, and safer, to fill.
Fill the tart shell with the onions so that the onion are barely level with the top of the shell. Do not over fill.
Sprinkle the Parmesan cheese on top. Return to the oven and bake for another 20-30 minutes. You want the onions hot, but you do not want to blacken the tart shell.
Remove, slice, eat, and enjoy.
---
Source: Suzen O'Rourke

Photo Information: Canon T2i, EFS 60mm Macro Lens, F/5.6 for 1/30th second at ISO‑2500