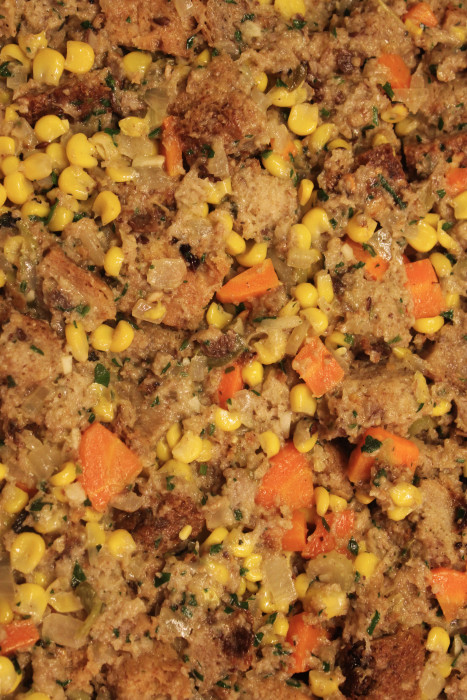 It's Thanksgiving and you want to make some stuffing. Not just any stuffing. But something with pizazz. You may have a favorite recipe. Maybe your family would rebel if you did not serve it. Maybe everyone in your family is secretly bored with it.
Now you know why God made corn and jalapenos.
Here's what you do today. Make your regular stuffing with two additions:
A bag of frozen corn kernels
3-6 jalapenos that have been roasted in the oven and then seeded
Or, a quarter cup of candied jalapenos that have been sliced and diced
Or, both
Just add those components to your stuffing and enjoy the additional color and heat. It's easy and effective. And if this recipe gets boring after a few years, I have some ideas with Scotch Bonnet peppers that will interest you.
Stay tuned this month for lots of Thanksgiving ideas: some simple and some a little more challenging. And all of them delicious.