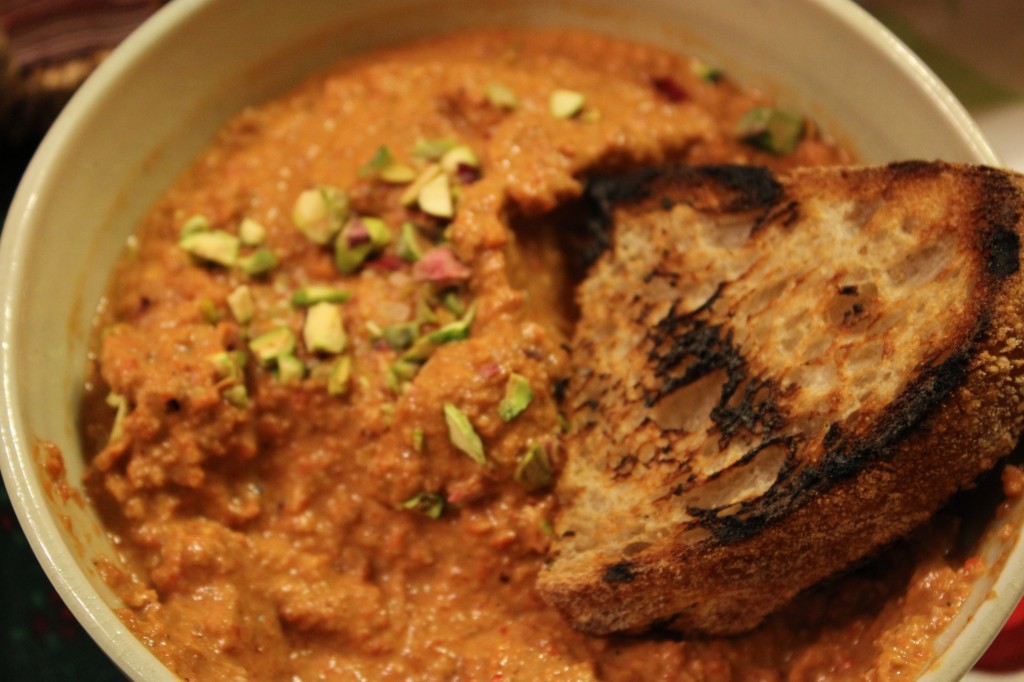 Pâté is a four letter word. Foie gras are two four letter words. Either way, they conjure up a vision of something unhealthy, that takes too long to make, that is a hotsy-totsy food. There are many reasons for not touching the stuff.
On the other hand, in that gourmet section of your grocery store, the pâté or foie gras sits there and beckons you. The texture, whether smoothly seductive or granular like some special meatloaf, simply announces: "Inside this small package is a wealth of flavor for you. Just buy me. Yes, buy me. Get a loaf of bread, a bottle of wine, and pretend you are back in the 60's or 70's or whatever."
There is the secret. You do not eat this every single day, unless you have 100% French genes. You just eat a little, now and then. And you share this treasure with someone special. I have never ever eaten pâté by myself. I swear. Now, I can't say that about Junior Mints, or Oreos, or chocolate ice cream, or fudge, or … Alright, you understand. I have a high level of culinary selfishness. But when it comes to pâté, I always share.
With this delightful recipe from Tartine Bread, you can even share the cooking tasks. This recipe is described as an everyday pâté and has been designed for swift, simple preparation. As a party starter, you will grab praise as your guests sample away. Don't skimp here. There is a cognac butter that is truly essential to the complete flavor experience. If you can't escape to France, you can buy some duck or chicken livers.
Baker's Foie
Yield: serves 4 to 6
Ingredients:
For the foie:
6 duck or chicken livers
Olive oil
3 shallots, finely chopped
1 tablespoon fresh thyme leaves
6 tablespoons unsalted butter, at room temperature
temperature
½ cup cognac
½ teaspoon salt
For the cognac butter:
3 tablespoons unsalted butter, at room temperature
1 tablespoon cognac
Pinch of salt
For presentation:
Several slices of toasted French bread or whole wheat bread
Preparation:
Rinse the livers in cold water and remove any visible fat or connective tissue. Heat a heavy skillet over high heat and add enough olive oil to coat the bottom of the pan. When the oil begins to smoke, carefully add the livers and sear for about 30 seconds. Quickly turn the livers, add the shallots, and sear for another 30 seconds. Add the thyme and cook for a few seconds until it is aromatic. Remove the pan from the heat and pour off the excess oil and fat. While the pan is still hot, add 2 tablespoons of the butter and ¼ cup of the cognac, and deglaze the pan, stirring to loosen any brown bits sticking to the bottom. Transfer the contents of the pan to a food processor and let cool for 8 to 10 minutes.
Once the livers have cooled, add the remaining 4 tablespoons butter to the food processor and process to a thick puree. Add the salt and the remaining ¼ cup cognac and process again. Taste and add more salt if needed. Pour the liver puree into ramekins or into a suitably sized loaf or pâté pan.
To make the cognac butter, place the butter in a small bowl. In a small saucepan, heat the cognac until it is hot to the touch. Add it to the butter along with the salt. Stir the butter until it has a liquid consistency and then pour it evenly over the pâté. Cover and refrigerate until the cognac butter has set. Serve cool or at room temperature with toast.
Source: Tartine Bread by Chad Robertson and Eric Wolfinger