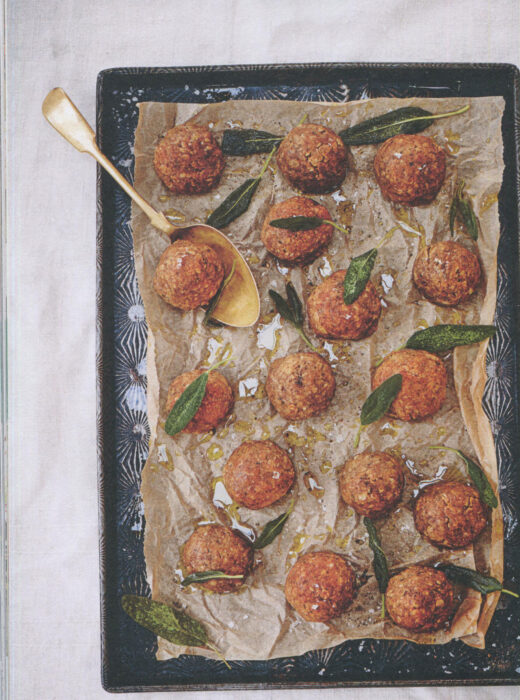 In these most challenging days before us — and weeks and maybe months — we all still eat. Before the virus, Americans spent more in restaurants than at the grocery store. Now, we all find ourselves in the kitchen for some meals, if not all. That can be a bit daunting for anyone.
Suzi and I normally live in Manhattan during the week and in the Catskills on the weekends. We are hunkered down in the Catskills for the duration. We are high risk and don't want to affect anyone or catch anything. We don't want to be a burden on the health care system.
We have a full pantry and a big kitchen. During this time, we plan to share with you "doable" ideas for your enjoyment. I'll post some basics, some exotics, some drinks, and yes some desserts.  We'll offer you a full plate of ideas. And great ways to fill your glasses.
And, while I can't get new cookbooks to review, I have good news. I've gone through my bookshelves and discovered many lovely books that I just never blogged before. My bad in overlooking them is now our good.
It's been hard to write these past days. I'm going to start moving my tush. I'll post each day. For your sake. And mine.
Suzi says, "Everybody eats." We're going to help you do that happily.
---
Did I say exotic recipes above there? Here's one that I really like. If you find your meat supply at the grocery store to be low, perhaps you can get a bag of lentils. Try these "meatballs" and expand your culinary portfolio.
You could pair these meatballs with some sautéed veggies — say green beans or carrots. Side them with a cold beer or white wine. Heck, they are meatballs. Red wine. Red.
This recipe comes from Radiant, a book devoted to healthy living. Some of the ingredients may not be in your pantry, like the coconut oil. I'm sure you can do some mix and match and not cause recipe offense.
---
Lentil and Mushroom Meatballs
Yield: makes 12 to 16 which serves 4
Ingredients:
100 g [3.5 ounces] dried red lentils
100 g [3.5 ounces] chestnut mushrooms
70 g [2.5 ounces] gluten-free rolled oats
1 tablespoon nutritional yeast
1 teaspoon Vegemite or Marmite [or just add some Worcestershire sauce]
1 teaspoon Dijon mustard
Handful of parsley
1 teaspoon dried oregano
1 teaspoon dried thyme
1 tablespoon melted coconut oil
1 small red onion
2 garlic cloves, chopped
Juice of½ lemon
100 g [3.5 ounces] gluten-free or rice flour, plus extra for dusting
1 tablespoon olive oil, for greasing
Salt and pepper
Preparation:
Preheat the oven to 350° F.
Bring a pan of water to the boil. Add the lentils and simmer for 10 minutes – they need to be a little undercooked Drain and set aside to cool.
Put all the remaining ingredients, except for the flour and olive oil, in a food processor Add the cooled lentils and pulse until a sticky dough forms. Season with salt and pepper
Scoop the mixture into a bowl and begin to stir in the flour, a little at a time, until it forms a firm, workable dough.
Flour your worktop, break off a small palmful of the mixture and roll into a ball. Repeat until you have 12 to 16 balls.
Grease a baking tray and place the lentil balls on to it Bake in the oven for 15 minutes, then remove the tray and give the balls a little shake. Return to the oven for a further 10-15 minutes to ensure they're lightly browned all over.
---
Source: Radiant by Hanna Sillitoe [Kyle 2017]