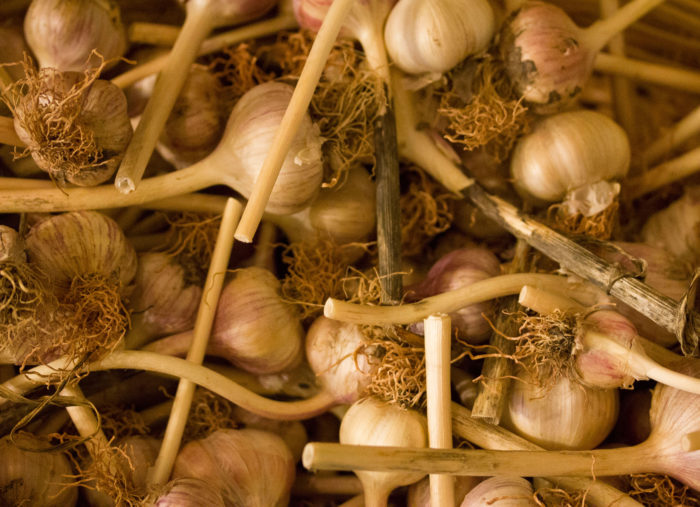 Garlic sauce is a complement to so many aspects of a meal. In place of gravy, it can intensify protein like chicken or steak. A baked potato with garlic sauce in place of butter? Yummy.
Of course, the typical garlic sauce is thick and, perhaps, a tad heavy. The ingredients often include butter, flour and stock.
What if you want garlic intensity but need something light? A light garlic sauce, for example, to top off a chilled gazpacho. You need something that literally float on top.
Here is your solution. Heavy cream is steeped with garlic, chilled down, then whipped up. No, you won't be adding sugar or vanilla. Although, as indicated, some spices may suit your need.
---
Whipped Garlic Cream
Yield: about 3/4 cup after whipping
Ingredients:
½ cup heavy cream
4 medium garlic cloves, sliced
White pepper, to taste
Salt, to taste
Another spice, such as nutmeg, to suit your needs
Preparation:
In a small saucepan over medium heat, combine the cream and garlic. Bring to a simmer and simmer gently for 10 minutes. Remove from the heat, cover, and steep for 20 minutes. Pour the cream through a sieve, discarding the garlic. Cool, cover, and refrigerate the cream until chilled, then whisk or whip to very soft peaks.
---
Source: Everything Tastes Better with Garlic by Sara Perry [Chronicle, 2004]
Photo Information: Canon T2i, EFS 60mm Macro Lens, F/5 for 1/50th second at ISO‑3200