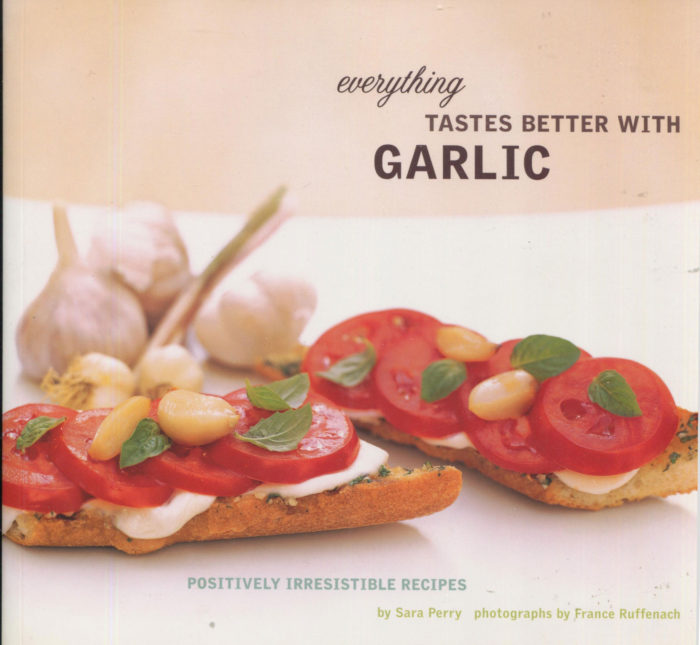 A few weeks ago I did the TBT cookbook review for Everything Tastes Better with Bacon. Sara Perry died recently, and her loss is significant. She was a wonderful author, journalist and advocate for Oregon food. Not Northwest food, Oregon food.
Published in 2004, Everything Tastes Better with Garlic is an adventurous and surely pungent food tour. There have been other garlic-centric books since, but hers remains formidable.
You can use garlic through every course of the meal. Even, yes, dessert. Sara does not present a garlic brownie here, but there is garlic ice cream! No, I have not been tempted.
There are chapters for appetizers, soups and salads, breads and pizzas, pastas and risottos, meat and poultry and seafood and vegetables.
Garlic is always an add-in ingredient. We never, well most of us never, just eat garlic. It provides that additional sizzle to carry a dish from ordinary to intense. That's why it is some of the condiment and sauce ideas in this book that I treasure:
Garlic, Onion and Shallot Marmalade

Rosemary and Roasted Garlic Butter

Basil Mint Pesto
My favorite recipe is the Whipped Garlic Cream. You steep heavy cream and garlic for 20 minutes. Cool, strain, and whip. She suggests it to top off her Garlic, Leek, and Potato Soup.
Sara would always seek to intensify every aspect of a dish: the flavor, the appearance, the aroma. Here's a picture of her Risotto-Stuff Tomatoes. Look at the perfect wrinkles on those tomatoes.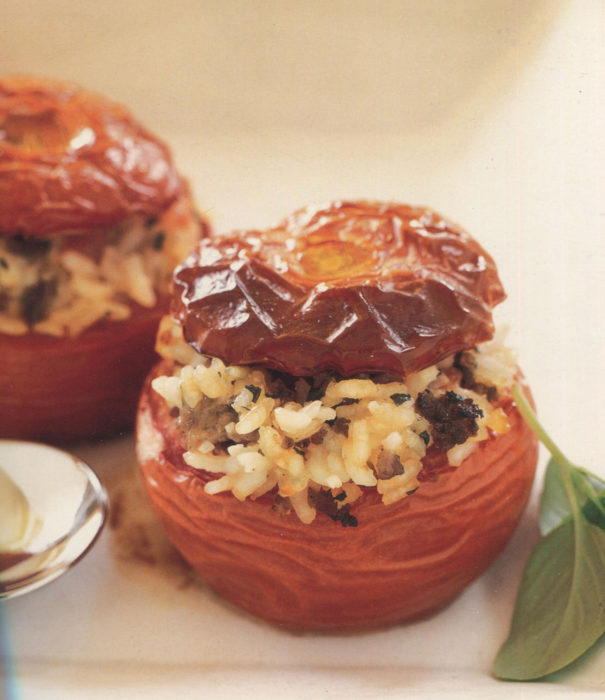 The importance of garlic is hard to overstate. Sara has the perfect recipe for Garlic Croutons with just the right balance of garlic intensity balanced by, goodness, a pinch of sugar. Sara was always one to surprise. And surprises abound in Everything Tastes Better with Garlic. It's true. Do the croutons. With the sugar. Our secret and Sara's.