Suzi and I are on the road. We are in Bozeman, Montana for a couple of days, then driving down to be with our daughter and boyfriend in Yellowstone National Park. Kelly is already in Yellowstone and baiting Suzi by claiming she has seen a moose. Suzi and I have been in pursuit of moose for years. We have traveled all across Maine and never seen one. Suzi is hopeful that Kelly has not scared all the moose [meese?] away.
Since I'm about to traipse through marshland in search of large mammals, I'm going to offer you some cookbook reviews that offer the best in summer cooking. Take a look at these books and get your grill — and your salad bowl — ready.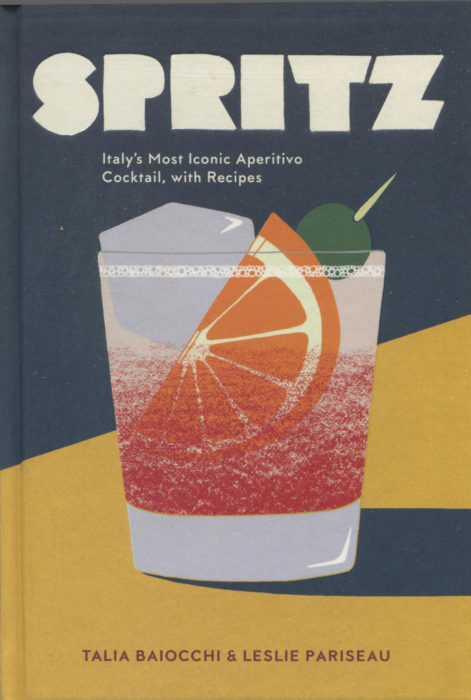 Yesterday I posted a recipe for a Classic Aperol Spritz.
When did the Spritz become the Aperol Spritz? It's much less recent than you might think: just the 1990s.
The spritz story is delightfully presented in Spritz by Talia Baiocchi and Leslie Pariseau, residents of Brooklyn but traveling buddies to be sure.,
Packed in a small car with suitcases and both husbands, the pair drove across Northern Italy, sampling the different shades of aperitivo of each major city: Trieste, Venice, Padua, Trento, Bescia, Milan and Turin.
Ah, Turin, the modern birthplace of the spritz as it evolved in the elegant coffee and chocolate houses of that city. The first, very first, spritz were Greek and Roman: water poured into very strong wine to dilute it a manageable, drinkable beverage. By the late 1800s, there was soda water being used with wine. And then, beginning in the early 1900s, the city workers in Northern Italy began to spend the "golden period" of late afternoon in city squares enjoying food and some beverage, light in alcohol, to introduce the evening.
White wine was being used until the 1970s when mass production of Prosecco began. Unlike champagne or other sparkling wines, Prosecco undergoes its second fermentation in stainless steel tanks, not the bottle. It can be mass produced at low cost. And that means Prosecco can easily and cheaply be poured in boundless amounts.
The other component of the contemporary spritz is some bitter spirit. Campari is used, of course, but its less intense cousin, Aperol, is now the spirit of choice. In the 1990s the Aperol people launched one of the most effective marketing campaigns ever: the Spritz became the Aperol Spritz.
The concept of afternoon aperitivo is one for Northern Italy, with cities and office workers. In the South, farmers do not tend to navigate to the bar or plaza as the sun sets. Each Italy city does have its own specialties. Some use different bitter spirits. All offer small bites of food, sometimes for free with a drink [Milan]. It's quite like Spanish tapas, except the focus here is first beverage and then food.
Spritz 90 pages of recipes: classic versions, modern ones, and some distant cousins added for good measure. What does a cousin look like? Well, there is the Scroppino with vodka, lemon sobetto, and that Prosecco.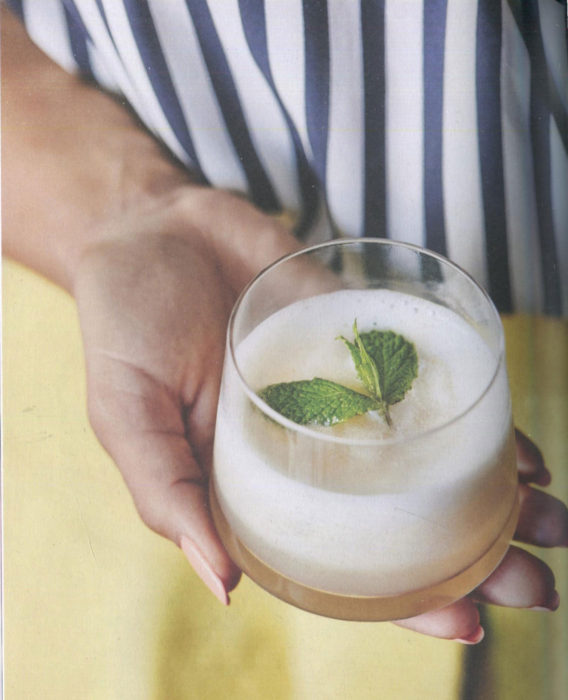 I invite you to get you own copy of Spritz and navigate all the combinations presented for your pleasure. Whether you afternoon is sunny and warm or cool and wet, you'll be smiling.