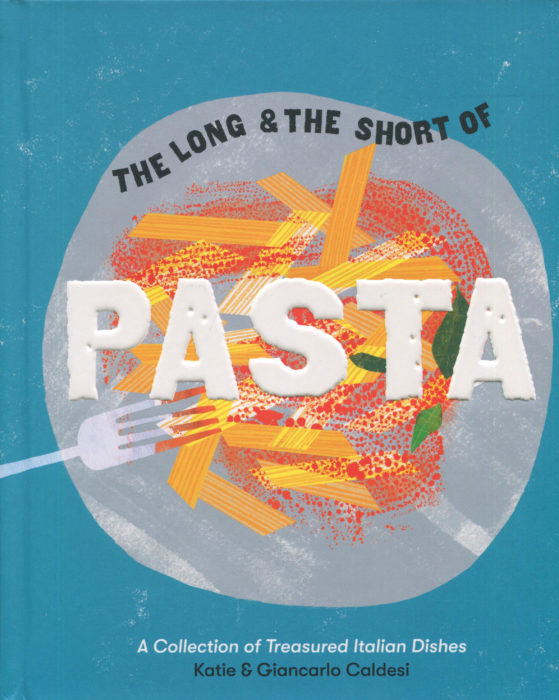 Katie and Giancarlo Caldesi have forged an empire of Italian culinary arts. They own two London area restaurants, a London cooking school, and have completed eleven magnificent cookbooks, most devoted to Italy. Some of those books span the entire country, like Cook Italy: More Than 400 Authentic Recipes and Techniques from Every Region of Italy. Some are specific to a region or a city: Venice: Recipes Lost and Found or The Amalfi Coast: A Collection of Italian Recipes. And, along the way, they have written The Gentle Art of Preserving and Around the World in Salads, two books I have reviewed here.
Do I have to say that Suzi and I are total Caldesi fans? We love their books, appreciating their research and authenticity. And those amazing recipes. The latest book in their squadron is this one: The Long and Short of Pasta. The subtitle is A Collection of Treasured Italian Dishes. Yes, this is another book that travels the length and breadth of Italy. You'll find recipes here from:
Amalfi including Positano
Sicily including Trapani and Modica
Rome and the surrounding Lazio region
Genoa
Campania
Umbria
Tuscany and surely Florence
Venice
Cortina
Naples
Bologna
Italian cuisine is nothing if not regional. In fact, the "same" recipe can appear in one village in quite distinct forms. So, Long and Short provides a most wide range of pasta recipes. Not only in flavor, but also in complexity. Here is the Tuscan Ravioli Filled with Tomato and Bread Stuffing in a Warm Mozzarella Cream, a dish that requires some kitchen time: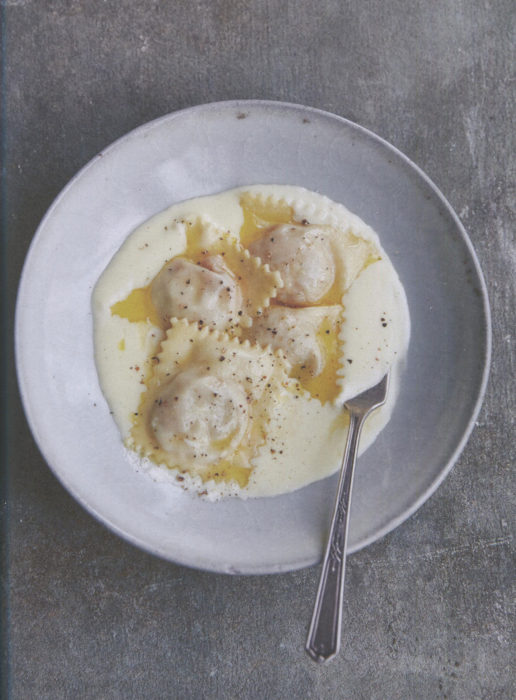 At the other extreme, there is a Friday meatless dish from Venice: Pasta with Sardines and Onions. Softened onions and the sardines form a cream sauce to top spaghetti or bigoli. This is a dish any of us could prepare. Blindfolded! Or, you might indulge in the Lobster Spaghetti. That title belies the complexity of this dish, for it includes red chilies, garlic, cherry tomatoes, and prawns. It's a chorus of color and flavors sure to please you.
If that earlier ravioli dish tugged at your tummy, then you might find Half Moons of Pasta Filled with Beet in a Poppy Seed Butter: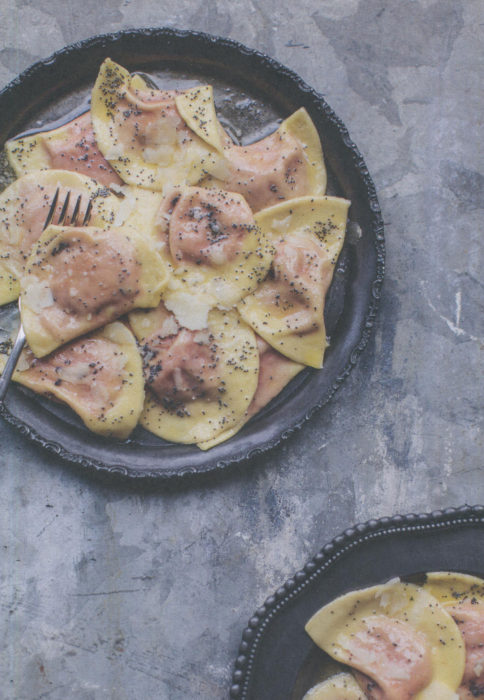 You eat as much with your eyes as your mouth. Long and Short has an abundance of Italian treasures to please all your senses. Need something elegant but oh-so-quick? Then you'll want the Linguine with Crab and Cream: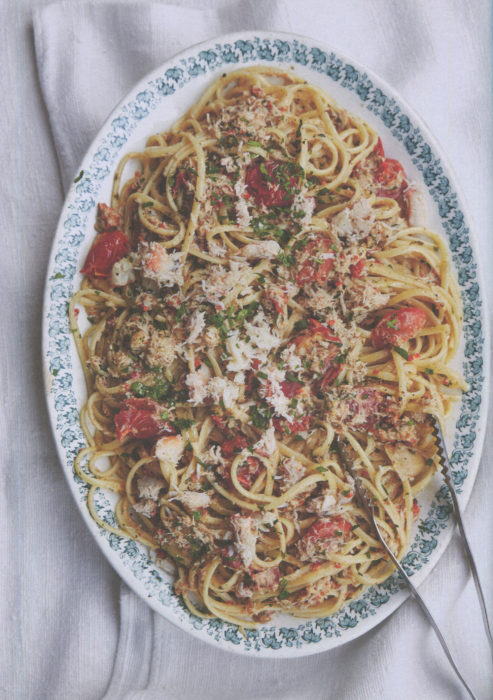 How complex are these recipes? Can you do them? Complexity varies as the pictures display. But, most importantly, the Caldesi's are experienced food writers. Instructions take one or two paragraphs, long because they have detail but easily followed. Clear and delicious.
If you wonder why so many people think Italian cuisine is the very best, then let the Caldesi's easily convince you in The Long and Short of Pasta.