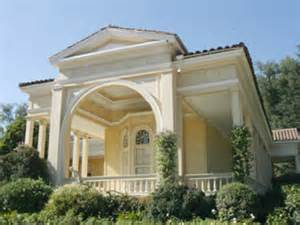 It's hard to believe that next Wednesday May will arrive. Hopefully by then, we'll have spring. In Chile, on the other side of the equator, there are now deep into fall and another wine season is ending for them. You are invited to learn more about the Chilean wines from the famed Concha y Toro Winery, an estate as beautiful as any in the world. And, enjoy food matched to those wines from famed Chef Ruth Van Waerebeek, the creative leader of Mapuyampay Hostal Gastronomico & Cooking School in Chile. This will be an exceptional evening of food and wine.
Chow-Down Chilean Style
Chef Ruth and Chilean Wines – Wednesday, May 1, 2013
Class Time: 6:30pm – 8:30pm
Your Expert:Chef Ruth Van Waerebeek and wines from Concha y Toro Winery
Chef Ruth will create a locally inspired menu paired with a spectacular line-up of Captivating Cabs and cool Coastal Whites. As the Executive Chef for Concha y Toro, South America's first name in world-class wines, Chef Ruth approaches her menu starting with the wines and designing her dishes around them. This wine-first approach delights in the nuances of each wine, resulting in a superior pairing experience.
Enjoy Chef Ruth's stylish blend of classic French cooking techniques applied to Chile's abundance of fresh, natural and exotic produce. In the process, look forward to learning how to make each dish, along with the opportunity to roll up your sleeves and join her in the kitchen.
Taste the fruits of your labor and along the way, Chef Ruth will lead you through the wine-food pairing process – providing the inspiration and know-how to create your own wine-food pairings at home!
You will also be introduced to the colorful and fascinating history of Concho y Toro, Chile's leading winery.
Here are the wines you will be served and wonderful savory pairings Chef Ruth has designed for your enjoyment:
Coastal Whites
Reception Wine – Casillero del Diablo Coastal White Blend
Gran Reserva Serie Riberas, (Riverbank Series) Sauvignon Blanc – Cucumber rolls with salmon ceviche and Asian-flavored dip sauce
Marques de Casa Concha Chardonnay – Parmesan Cheese Budini with litchis and a small herb salad with asparagus spears
Captivating Cabs
Casillero del Diablo Reserva Privada (Cab-based blend) – Savory Gorgonzola, walnut and pear tart
Marques de Casa Concha Cabernet Sauvignon – Grilled Lamb with merquen adobo and Chilean-style mint salsa served on a bed of quinoa
Students will have the occasion to participate with simple hands-on preparation in this culinary experience with an international tasting menu that will be paired with this excite visit to Chile.
Class Cost: $65. To register, please click this link: