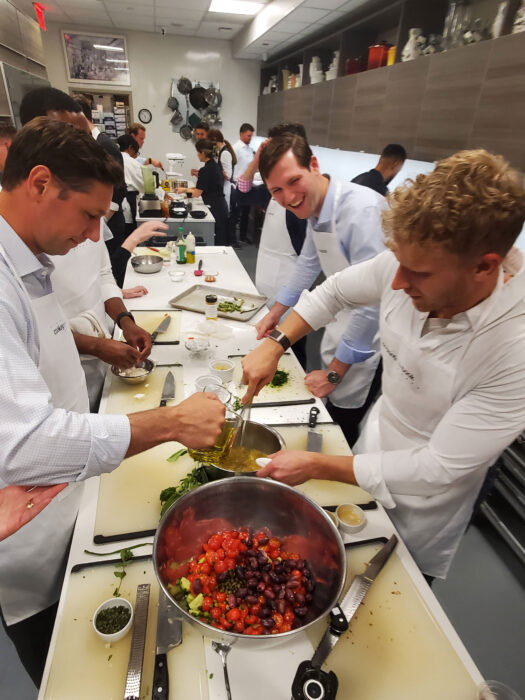 Cooking by the Book is back and sizzling. We offer Food and Fun with our unique program of hands on cooking classes. For over 30 years, we offered classes in our Tribeca loft and tens of thousands of you enjoyed that experience. Now, in a new time, our classes have shifted to the magnificent De Gustibus Cooking School located in Macy's on 34th Street in Manhattan. Cooking by the Book and De Gustibus planned the new kitchen space to provide just the enviornment needed for the hands on experience.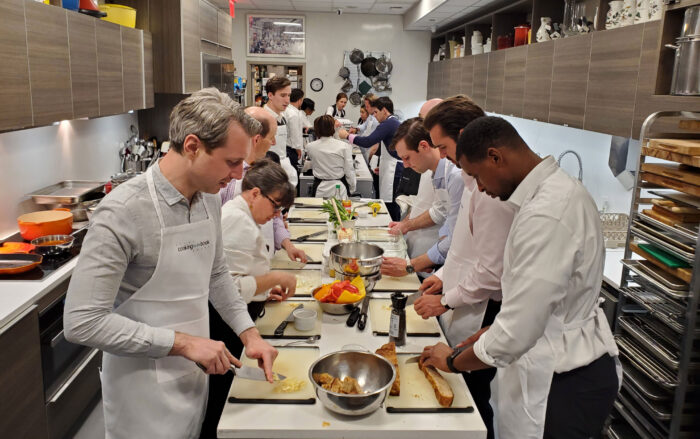 Whether you are having an event with your business team, or family, or friends, or perhaps a wedding party, Cooking by the Book will plan with you to fashion a multi-course experience you will relish. Your team will prepare all the courses in that fab kitchen, then enjoy your work in the De Gustibus dining area. Our event format has not changed. As you come in, you'll be greated by with appetizers and beverages, then an explanation of the menu, the kitchen experience, and the pleasure of eating your own creations. Of course, Suzi O'Rourke will be there to provide her energy and enthusiasm. And her foccacia.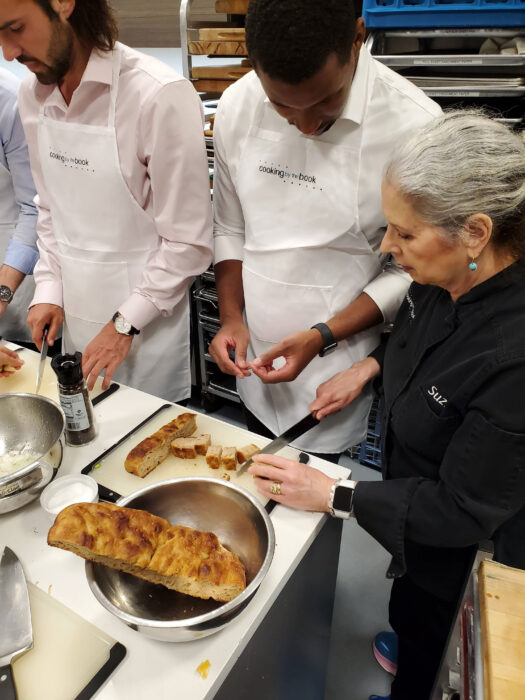 You are cordially invited to roll up your sleeves, select a knife, and join us in the kitchen.
Please contact Suzn O'Rourke at 917-604-7591. We are ready and waiting!