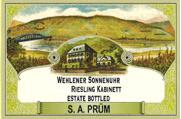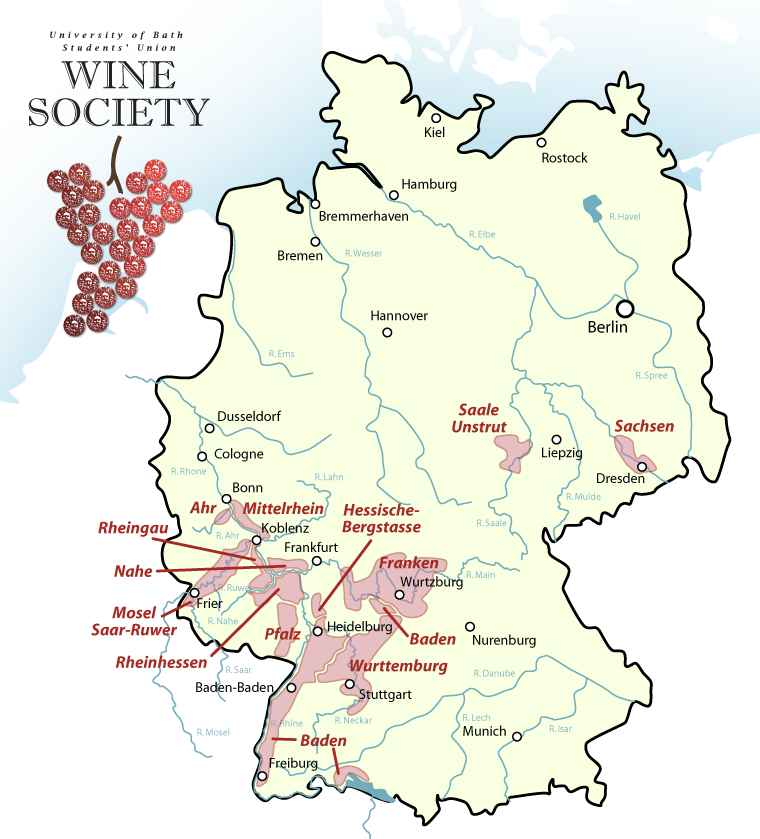 Riesling? You are thinking sweet and German, right? Well, you are half right. Riesling is the most prominent of German wines, but it is not necessarily sweet.
This Friday, September 28, at Cooking by the Book we're having a class on German wines featuring a flight of Rieslings from the prominent German producer Prum. How prominent? Prum is listed as one of the premier Riesling producers in the authoritative Exploring Wine encyclopedia from the Culinary Institute of America.
About 150 miles north of where France and Switzerland meet, the Mosel River flows from France into Germany to meet the Rhine. The Mosel Valley is the heart of Riesling. It's a very specialized grape. It needs a long growing season, not too much heat, and cannot take a frost. So, you won't find Riesling growing in Italy or Spain. And it cannot survive a Northern Germany winter.
No, Riesling was destined for the Mosel Valley. The river itself, and its tributaries, are characterized by very steep hillsides, a modest climate and little soil. The terrain is a little dirt over slate or limestone. That terroir gives Riesling its distinctive acid taste. Many hillsides are so steep that each vine has to be staked individually instead of being grouped on a trellis. The long growing season gives the possibility for sweetness. Part of the warmth for the vines comes from the reflected sunlight off the rivers. It is a very complex environment. Skilled winemakers balance acid and sugar to achieve just the flavors that distinguish their vineyard.
And they do. German Rieslings are not all sweet. Many are quite dry and lend themselves to a full complement of foods, not just fish or dessert.
The Prum family has a history going back to the 12th century and have been viticulturists and winemakers since the 17th century. But it was only in 1911 when the current branch of the family set out to produce not good but truly great Rieslings. There is consensus that they have succeed beyond any expectations.
Our Friday class begins at 6:30. We are honored to have Prum estate owner Raimund Prum and his wife Pirjo here to tell us their wine story.
To join us on Friday, at a discount price even, please visit this link:
http://www.brownpapertickets.com/event/273434