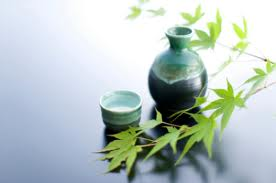 Taste of Sake
Come and experience the very elusive spirit of Sake. Sake is one spirit that many of us want to enjoy, but are just not sure how to approach.
Come and join us as we will be hosting 6 Sake producers from Japan as we pour a total of 9 sakes – some of which are not available yet in the US!
Our class will be lead by Sake Ambassador, Monica Samuels and she will be covering Sake from its distilled beginnings to understanding how Sake tastes and pairs with a variety of unexpected and very delicious foods.
The evenings Sakes' will be paired with foods from D.Coluccio and Sons of Brooklyn.
Our Sake Menu
Hakurakusei Junmai Daiginjo
Katsuyama Junmai Daiginjo
Jokigen Kimoto Junmai Ginjo
Yonetsuru Kappa Tokubetsu Junmai
Zaku Junmai
Saika Junmai Ginjo
Toyo Bijin Junmai Ginjo, Ohkarakuchi
Shun Junmai
Hojo Biden Yamahai Junmai
The Food Pairing
Imported Cheeses
Salami
Assorited Olives
Chocolates
Class Cost and Registration
The cost of the class is $50 per-person. To make a reservation, please go to this link:
http://www.brownpapertickets.com/event/335965