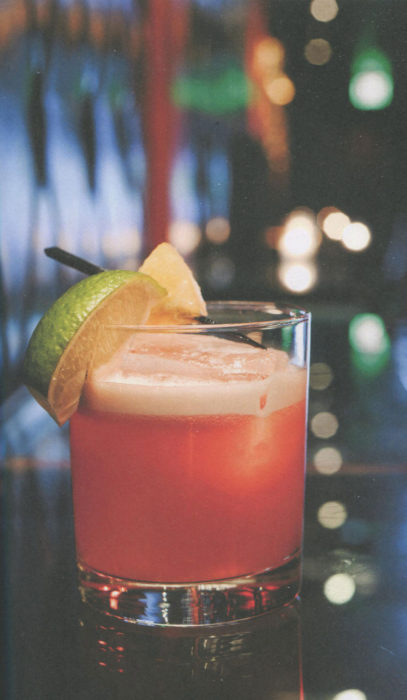 I've just reviewed the lovely book Amaro devoted to all those bitter liqueurs we are learning to love. I still have trouble with Campari, but an Aperol Spritz is a gift from God. Actually, there is a an even better version of the spritz I have posted here: Sunshine Superman. It's a lovely extension using gin and grapefruit liqueur. Powerful!
Amaro has about a hundred cocktail recipes, some classic and many new ones, almost experimental.
Here's a cocktail that is Goldilocks-style: not too little, not too much. Some Compari balanced by simple syrup and pineapple juice. This comes from a tiki bar [Three Dots and a Dash] in Chicago, a bit more than a few blocks from the amari heartland of Italy.
---
Jungle Bird
Yield: 1 drink
Ingredients:
1½ ounces blackstrap rum
1 ½ ounces freshly squeezed pineapple juice
¾ ounce Campari
½ ounce freshly squeezed lime juice
½ ounce simple syrup
Garnish: pineapple chunk and/or pineapple leaf
Preparation:
Combine all the ingredients except the garnish in a cocktail shaker filled with ice. Shake until chilled and strain into a double old-fashioned glass over a large ice cube. Garnish with the pineapple chunk or leaf (or both).
---
Source: Amaro by Brad Thomas Parsons [10 Speed Press, 2016]