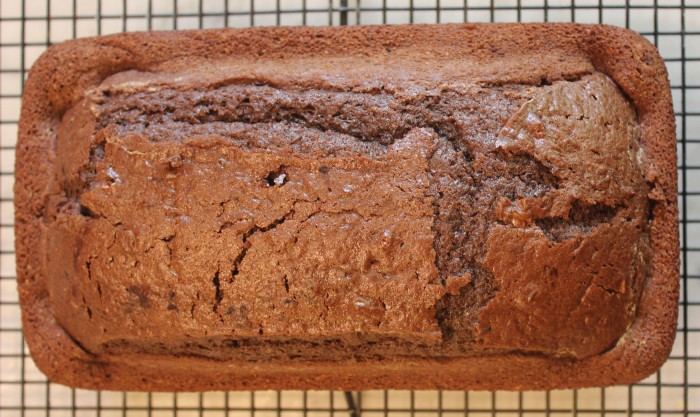 On a recent trip to Paris, Suzi and I tried an Airbnb. And I have to say it was a great experience. Our apartment was lovely, a tad tiny, but came at a third of the price of a hotel. We spent the saved money on food and Uber. Uber in Paris is a lifesaver because the ordinary cabs are, in a word, life threatening.
We stayed in the 7th arrondisement instead of our usual 6th. We wanted a little experimental change, but were still just 20 minutes walk from our favorites haunts in the 6th.
We were a five-minute walk from rue commercant Rue Cler, one of those permanent shopping streets that make life in Paris so fulfilling. And, in the middle of the four blocks of shops on Rue Cler we found one of the nine shops in Paris in the A La Mere De Famille chain. Founded in 1761, this business has brought pleasure and smiles to one generation after another.
If you are walking the streets of Paris, and are in the 2nd or 4th or 6th or 7th  or 9th or 16th  or 17th then you just may wander by one of their storefront. Blue or green with very distinctive, antique gold letters for the store title. Unmistakable.
It's a candy and pastry store. Start with the candy. Try a rocher, that mixture of chocolate and nuts that provides a culinary orgasm. I'm sorry, but there is no other way to describe it. It's perfection.
Two years ago, the firm published its first cookbook, A La Mere De Famille: Artisanal Recipes. Artisanal or artistic, these are great recipes. Even when the title seems to belie "greatness."
Here the title is just Chocolate Cake. But when you look at the ingredients you find complexity. It's a double down cake: there is both sugar and honey, chocolate and honey, flour and ground almonds. The result is a very distinctive flavor, where that honey can shine through, and where the almonds contribute significantly to the texture.
And there's a twist here: heavy cream is heated and used to melt the chocolate. That liquid is stirred into a whisked mixture of eggs and sugar and honey. There is no creaming of butter here at all.
The picture is top down. The size is 9 x 4 inches. That meatloaf pan you hide on the shelf? Well, you need to give it a very thorough cleaning.
You can serve this by itself, with whipped cream or ice cream. There is no bad option.
---
Chocolate Cake from A La Mere
Yield: one 9 x 4 inch cake
Ingredients:
3 eggs
½ cup sugar
3 tablespoons honey
½ cup whipping cream
1 ½ ounces dark chocolate (70% cocoa)
¾ cup all-purpose flour, sifted
⅔ cup ground almonds
1 ½ teaspoons baking powder
3 tablespoons unsweetened cocoa powder
4 tablespoons unsalted butter, melted
Preparation:
Preheat the oven to 400° F. Line two 6-by-2-inch or one 9-by-4-inch loaf pan(s) with parchment paper.
In a large mixing bowl, whisk the eggs, sugar, and honey until the mixture is pale and thick. In a medium saucepan, heat the cream until just under the boiling point, then add the chocolate and stir until smooth. Remove from the heat, cool slightly, then stir the chocolate mixture into the egg mixture. Add the flour, ground almonds, baking powder, and cocoa and fold until combined. Stir in the melted butter. The batter should be smooth and shiny.
Pour the batter into the prepared pan. Bake for 5 minutes, then make a lengthwise incision in the top of the cake with a sharp knife. Lower the oven temperature to 300°F, then return the cake to the oven for about 35 minutes until a knife inserted into the middle of the cake comes out clean. Remove from the oven and cool in the pan on a wire rack for 10 minutes, then turn the cake out of the pan. Cool completely before serving.
---
Source: A La Mere De Famille by Julien Merceron [Chronicle, 2014]
Photo Information: Canon T2i, EFS 60mm Macro Lens, F/4.5for 1/50th second at ISO‑800