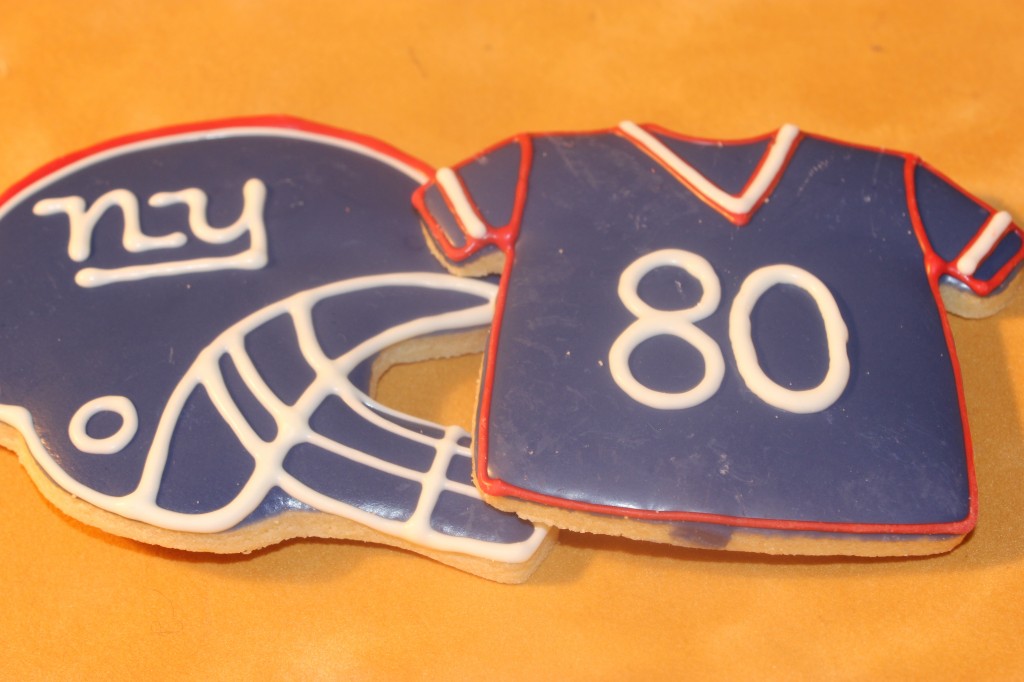 This is my last Super Bowl post for the year. I hope the better team wins, and I have my cookies ready to celebrate. These beauties are from Duane Park Patisserie at 179 Duane Street. It's at the end of long triangular block, complete with iron-fenced park, that reminds you of Paris, and the bakery's treats will do that do. Since 1992 Chef Madeline Lanciani has employed her abundant skills in creating French pastry treats galore. While everyday there is wonderful, she and her talented staff are precocious on holidays and special events. The cookies and treats at Halloween, Thanksgiving, Christmas, and Super Sunday are famed throughout the city. If you ever need a personalized treat in New York City, the Duane Park is the place to go.
As you can see, I expect the Giants to win. If that happens, we will have a good week. My happy Irish side will bloom and there will recipes here for treats that you will all enjoy.
Should the Giants lose the game, you will learn what it means to be one quarter Scottish. I will begin with my favorite haggis recipe. Haggis is a savory pudding made with sheep heart, liver and lungs all mixed with onion, oatmeal, suet, spices and salt. Stock is added for, well certainly not for flavor. The mixture, and it can only be called that, is placed in a sheep's stomach and simmered for hours. It is served with boiled potatoes and Scotch whiskey. Neither hot sauce, nor lemon juice, nor any other concoction can really help you out here.
If I were you, I'd become a Giants fan and very religious all at the same time.