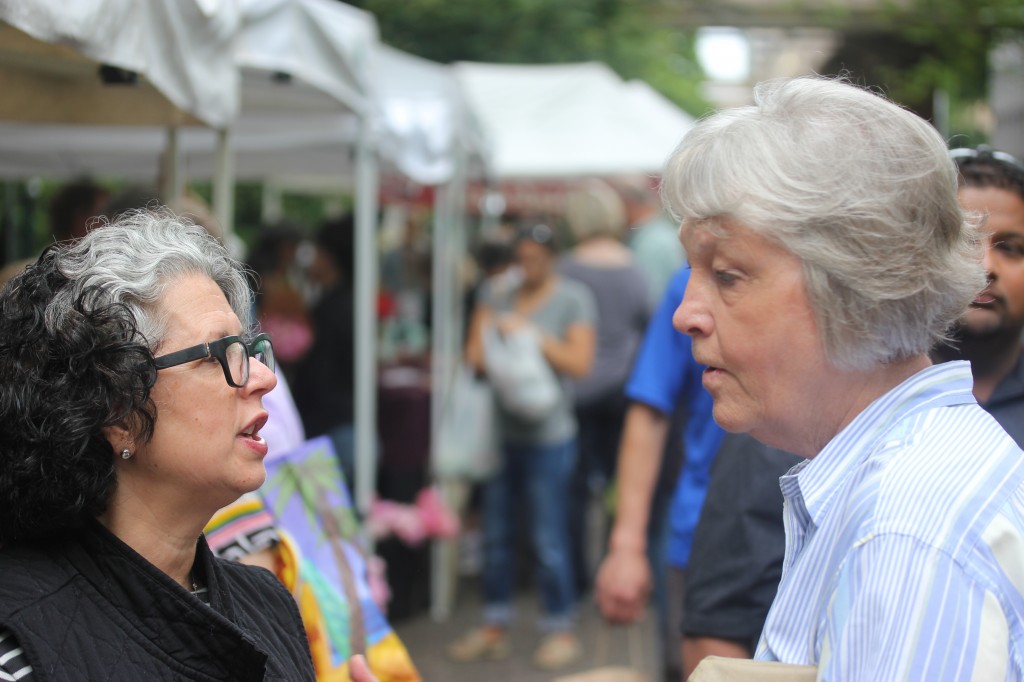 Suzen and I are in Portland, Oregon visiting relatives. We met with an old friend, Delores Custer, author of the fabled Food Styling book. Delores took us on a grand tour of the Saturday farmers market in the South Park Blocks of downtown Portland.
Now, I do have a picture of Suzen and Delores and I will put in in the top of this post when I figure out how to do that with my little iPad here.
In the meantime, you should know that the Saturday market is a rich mixture of fresh food ready to prepare at home, vendors cooking up gems for you to eat on the spot, buskers playing all kinds of music, some acappella rap, and a very tall and very lean and very adept juggler.
There are well over a hundred vendors here each Saturday. As summer just edges into the Pacific Northwest, berries are abundant. People buy them by the flat, to make their own jams and jellies. But there are excellent vendors who work magic with those berries and, what else, heat.
I remembered one vendor from my last visit six years ago, but they weren't in the old location. How happy I was to turn a corner and find Rose City Pepperheads there with there table arranged from left to right, mild to hot to oh so intensely wonderful.
When we left New York, our bags weighed 47.5 pounds each, so we really have to be careful about buying another 20 pounds of stuff to take home. But, buy we did. The Sizzlin' Strawberry is labeled as a barbeque, dipping, and cooking jelly. Just eat it. There is heat from some habeneros and wonderful sweet berry flavor from Oregon strawberries.
I know that I usually write about "make it yourself." But there are things you just cannot make better than some experts. Rose City Pepperheads is one of those classy firms that makes wonderful products who deserve your support.
Go to rosecitypepperheads.com for recipes and to order.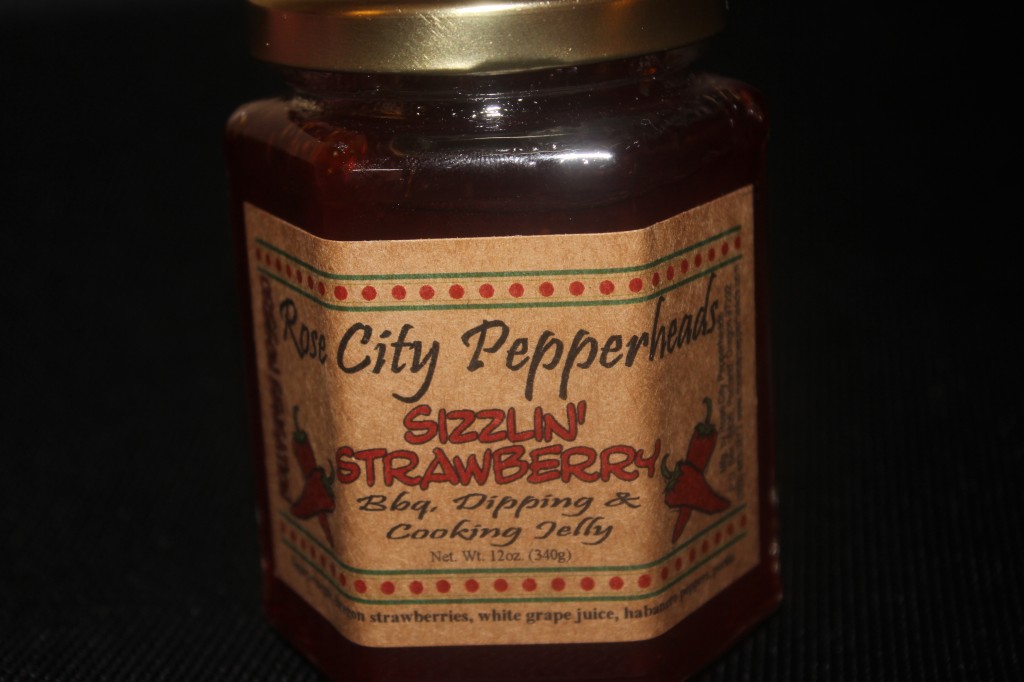 There were four other vendors of distinction at the Saturday market. I fill you in over the course of this coming week. The great thing about the farmers markets across the country is the discovery experience for you, your family, and your friends. You may find a gem that can only, and will only, be found at that one stand. Or you may discover a vendor who is clearly going to expand, with their product becoming widely available regionally or even locally. It may be a guessing game about who will grow and how much, but the tasting game is always a win-win, for you and for that vendor who is putting heart and soul into their very personal creation.