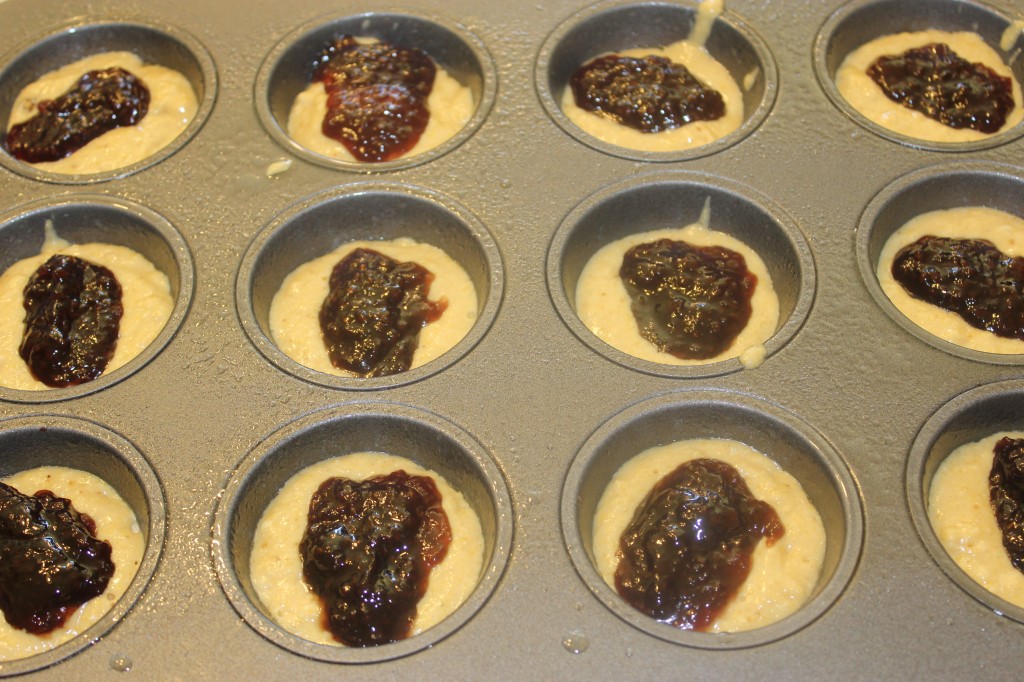 This is a placeholder.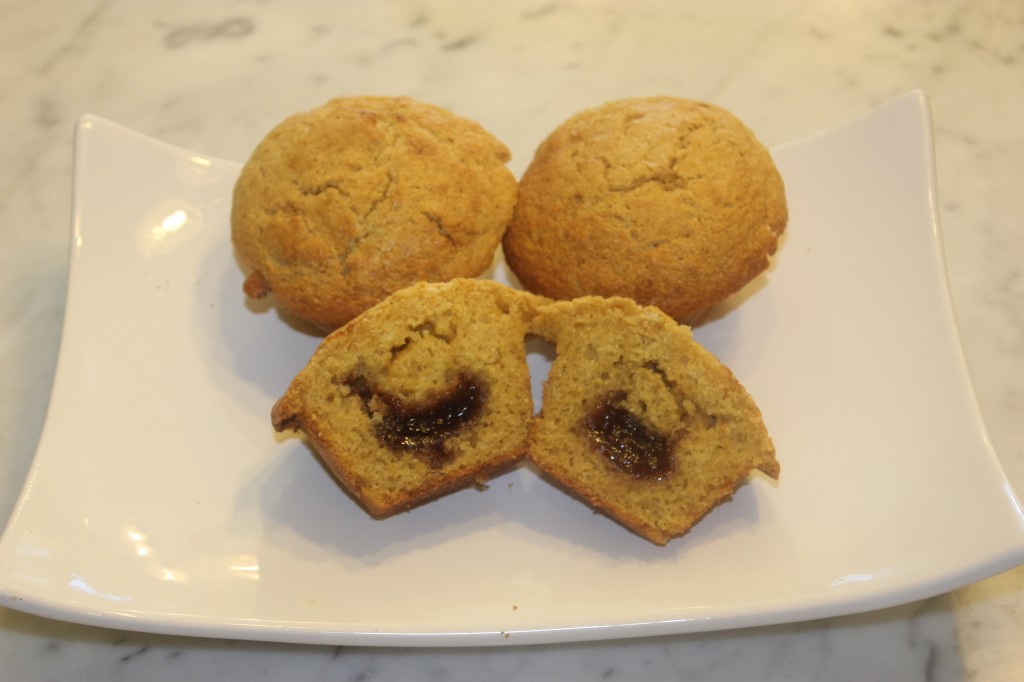 Stuffed things. We all love stuffed things. It begins in childhood with Hostess Cupcakes and extends to our adulthood: Beef Wellington, filled pastas, baked Alaska. There is something beguiling about the hidden treasures. Not just layered goodies, but ones where the flavor gems are truly hidden.
I once had a Hostess Cupcake with no filling. I was outraged and in tears. And in fear. Had the product changed? Was goo gone? Purchases on each subsequent day for a week resolved my trauma.
This corn muffin may become your adult cupcake. Too often corn muffins are bought in plastic boxes at the bakery section of our grocery store. Or we grab a box from our shelves with contents made in some previous year. Fresh corn muffins can border on a miracle. Have them stuffed with jam, and that miracle line is crossed. Of course, raspberry is only the beginning here. Blackberry, strawberry, even peach or apricot. Your options are endless. As is your satisfaction.
Think about this treat for the next time a weekend rolls around. Like in just two days!
Corn Muffins with Raspberry Jam
Yield: 24 muffins
Ingredients:
2 ¾ cups unbleached all-purpose flour
1 cup medium coarse yellow cornmeal
2 teaspoons baking powder
1 teaspoon baking soda
1 teaspoon kosher salt
¼ cup (1/2 stick) unsalted butter, melted
¾ cup packed light brown sugar
3 eggs
1 cup milk at room temperature
⅓ cup canola oil
¾ cup crème fraîche at room temperature
⅔ cup raspberry jam
Preparation:
Position a rack in the center of the oven, and heat the oven to 350⁰ F. Butter a standard 12-cup muffin tin, coat with nonstick cooking spray, or line with paper liners.
In a large bowl, stir together the flour, cornmeal, baking powder, baking soda, and salt until well mixed. In a small bowl, whisk together the butter and sugar until it forms a thick slurry. In a second large bowl, whisk the eggs until well blended. One at a time, whisk the milk, then the oil then the crème fraîche, and finally the butter-sugar slurry into the eggs. Pour the wet mixture into the dry mixture and fold carefully just until the dry and wet ingredients are well combined. The batter will the thick and pasty.
Spoon about ¼ cup batter into each prepared muffin cup. Spoon 1 tablespoon of jam on top of the batter in each cup, the top with cup with another ¼ cup of batter making sure the cups are evenly filled. They should be filled with the rim.
Bake for 25 6o 28 minutes or unlit the edges of each muffin are golden brown and the center springs back when pressed with a fingertip. Let cool in the pan on a wire rack for 20 minutes, then remove the muffins from the pan.
The muffins taste best the day they are baked, but they may be stored in an airtight container at room temperature for up to 3 days. If you keep them for longer than 1 day, refresh them in a 300⁰ oven for 4 to 5 minutes. Or, you can freeze them, wrapped tightly in a plastic wrap, for up to 1 week; reheat directly from the freezer again in a 300⁰ oven for 8 to 10 minutes.
Source: Flour by Joanne Chang