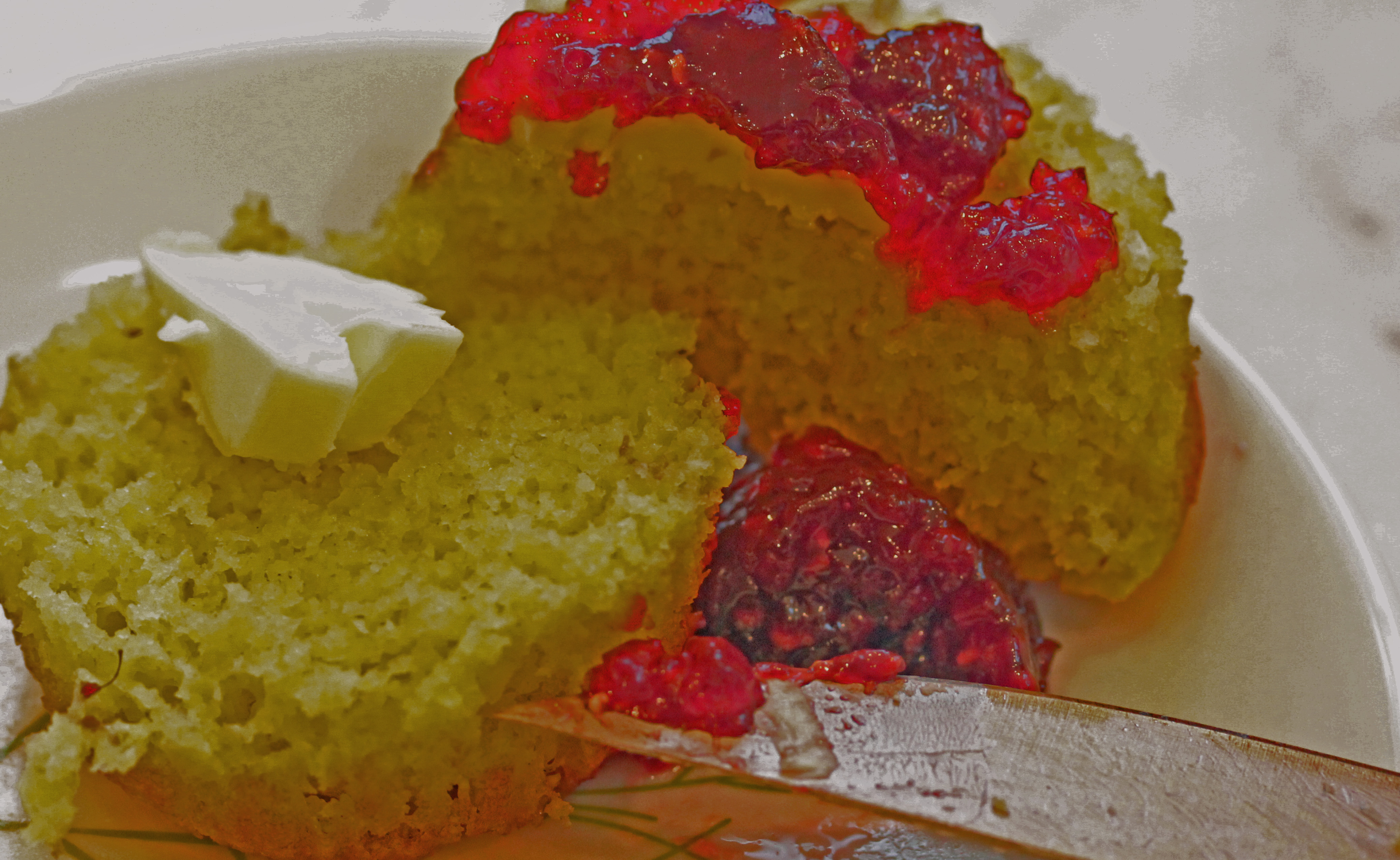 "What this country needs is a good corn muffin." I said it out loud, doing my best to emulate George C. Scott doing his best to emulate General George Patton.
"What are you doing?" Suzen poked her head around the corner.
I puffed up and made the announcement. "I'm going to run for Congress."
"You?"
"Yes. Moi."
"Who is our congressman?"
"Nadler."
"You voted for him last time, right?"
"Yes, but I think the country needs more people with my views."
"Brian, I won't vote for you."
That could have been crushing to me but I understood. The strain, the publicity.
"Suzen, I'll protect you and the family."
"It's not the family that needs protection. It's the country. You are to the right of Attila the Hun." She left.
Well, first of all, Suzen won't vote for me because she knows me but most people don't know me, which gives me a chance. Second, although this Brooklyn girl sometimes looks down her nose at my Portland-backwoods background, I think this is the perfect example of why she is so wrong. Attila the Hun gets a bad rap. Beyond the mayhem and the piles of skulls, he attempted to do some very positive things. For example, …
I've been searching here and it's a bit difficult. On second thought, after deep consideration and prayer, I have decided not to pursue political office.
But we still need a good corn muffin. I mean a good breakfast muffin. Not one filled with corn kernels, bacon bits, or parts of every conceivable chili or pepper on the planet. And it needs to be the right size, not weigh in at just under one pound as those horrid versions available all over the country from food carts. Those monsters are also anything but tender. When you make muffins a hundred pounds at a time with a huge mixer, there is no escaping this fact of life: you will way over mix some of the flour and the gluten will make it seem that the muffin has been created by a herd of elephants. I won't go into what "created" could mean here.
No, a simple, dainty, tender corn muffin.
Here it is, from the Cornbread Gospels by Crescent Dragonwagon.
Nothing can match this muffin when it is hot out of the oven, topped with butter and raspberry jam. Well, actually, that is hot pepper raspberry jam. Which may seem to contradict what I said earlier about avoiding chiles and peppers. I know, I am not consistent, I waver, I contradict my own positions.
I should run for office.
"HEY, SUZEN!"
Simply Corn Muffins
Yield: 12 right-sized muffins
Ingredients:
12 paper cupcake liners, standard size
1 cup unbleached white flour
1 cup stone-ground yellow cornmeal
½ teaspoon salt
1 tablespoon baking powder
1 1/4 cups buttermilk
½ teaspoon baking soda
2 eggs [large]
¼ to ⅓ cup sugar, preferably unrefined
⅓ cup melted butter
Preparation:
Preheat the oven to 400⁰F. Line a 12-cup muffin tin with the paper liners.
Combine the flour, cornmeal, salt and baking powder in a large bowl. Whisk to mix well. Set aside.
In a second bowl, combine the butter milk and baking soda until the soda has fully dissolved. Add the eggs, sugar, and melted butter.
Add the mixed wet ingredients into the dry ones, pouring slowly and mixing gently. Mix only until barely combined.
Divide the batter into the 12 slots in the muffin tin. Bake until golden brown — they will be golden — which should be about 15 to 20 minutes. Do not overbake. If you poke with your finger and the top is firm, you are done at the golden stage. You should never get to all brown.
Serve immediately. Butter, jam, and honey. Hot chocolate or coffee or espresso.
Yes, you can make lots, freeze and enjoy on future mornings. Or late at night when no one is looking.
Source: Cornbread Gospels by Crescent Dragonwagon