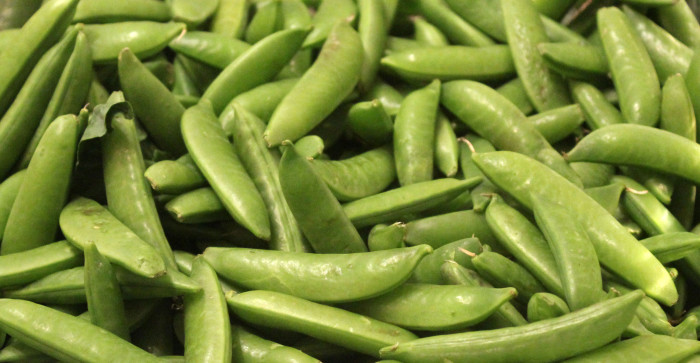 It's not snowing outside. I can see shoots of spring crocus in some of the flower beds. Perhaps, perhaps … Use this recipe from 2015 to get yourself primed for spring, whenever and wherever it arrives.
---
When spring arrives, in the supermarket if not in my own garden, I begin to salivate. There are those peas and the asparagus. All those lovely recipes that beg for fresh vegetables. At the top of our list, Suzen and I long for Springtime Risotto, lush with vegetables and rich from homemade broth.
You can find many spring risotto recipes, some with peas, some with asparagus and even some with both. This recipe, from Anne Bianchi, uses peas plus zucchini, carrots, celery, and even spinach. Anne believed in using small amounts of multiple ingredients. You can surely add asparagus or leeks or mushrooms in proportion here. And, Ina Garten has a recipe with fennel that you can consider, though I am not a fennel fan.
We'll go with Anne's recipe as far as the veggies go. And, Anne specifies Parmigiano Reggiano. Different recipes will incorporate other cheeses and even sour cream or crème fraiche. You truly are free here to mix and match and to alter proportions. But do try for fresh peas. Frozen peas are quite lovely and can pass, but there's nothing like the smell of fresh peas out of the pod. Getting your hands dirty on the pods is a rite of spring.
This dish can be the ideal accompaniment for your meal or the meal itself. Wine, very cold and very white, is suggested.
---
Springtime Risotto
Yield: serves 4
Ingredients:
1 small onion, diced
3 tablespoons extra-virgin olive oil
4 tablespoons unsalted butter
1 medium stalk celery, diced
1 small carrot, diced
3 ounces fresh peas
1 small zucchini, diced
4 ounces fresh new green beans, sliced in half (best are haricots)
2 cups Arborio rice
1 quart chicken broth (homemade or canned), heated
4 ounces fresh spinach, washed, dried, and chopped
4 ounces Parmigiano Reggiano, grated
Salt and pepper to taste
Preparation:
Sauté the onion in a blend of olive oil and 2 tablespoons butter; add the remaining vegetables except for the spinach and the salt and pepper and cook over low heat for 10 minutes.
Add the rice and stir until all grains are coated with the vegetable juices.
Add the broth, a few ladlesful at a time, and cook over medium heat; until the liquid is completely absorbed; continue adding broth and stirring until the rice is creamy. If more liquid is needed, add boiling water, one ladleful at a time.
About 10 minutes before the rice is done, add the spinach and the remaining butter; cook, stirring constantly.
Remove from heat; add the cheese, toss, and serve hot.
Photo Information [top picture]: Canon T2i, EFS 60 mm Macro Lens, F/5 for 1/50th second at ISO‑3200