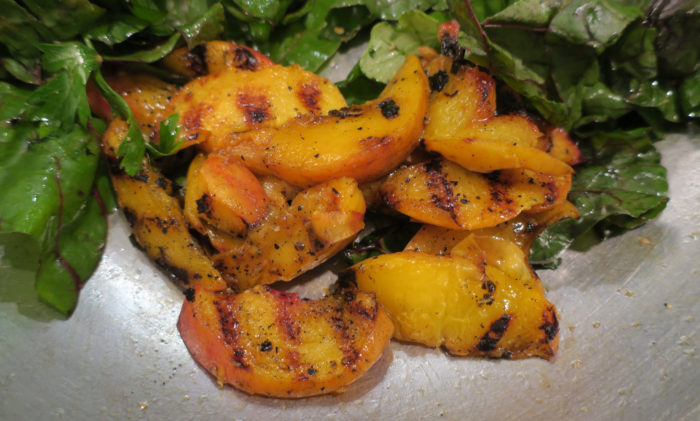 You can still find summer peaches, now decidedly sweet, in stores and farmers markets. With that final push of sweetness, the peaches are lovely in pies and other desserts or in beverages. Now is the time for that peach margarita you've been craving.
But, wait, there is more. You can grill the peaches and make them the centerpiece of a salad. It's easy to do. Peel the peach, remove the pit, and cut into slices. Brush with olive oil. Put the slices on a hot grill and cook for 4-5 minutes. Flip and cook the other side for 4-5 minutes more.
Add to your salad. Match that inherent peach sweetness with a rich vinaigrette. Arugula would be a fine green here and you may want to have dices or slices of sweet onion.
What to serve with this salad? Well, jeez, a Peach Margarita. Need recipe? Here's Brian's Peach Margarita.