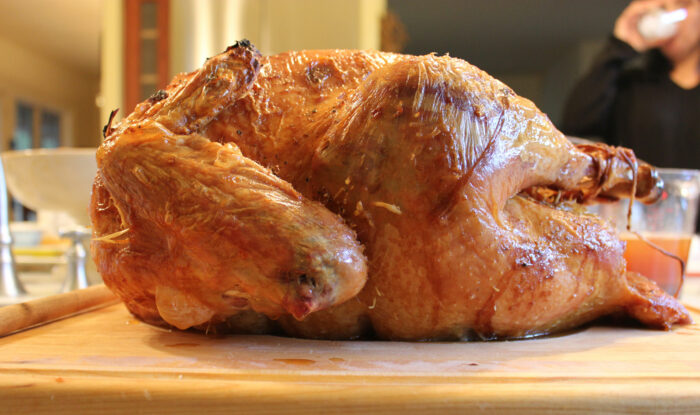 Suzi and I wish you the happiest of holiday seasons. We've had a great year of food and recipes and cookbooks. We'll finish off December with a flourish and then dive into 2020.
We did have turkey for Thanksgiving. And our super turkey recipe, from the famed Arrow's restaurant in Maine, is available here on the blog. You may have turkey for Christmas again but we will be having a change of pace today:
Skillet Chicken in Chipotle Cream Sauce

Twice-Baked Sweet Potatoes with Paprika and More

Lemony Peas with Mint and Onion
Yes, I'll be taking pictures and blogging in the coming days. If you need a great meal for New Year's Eve, I have just the ticket for you.
Enjoy your holidays,
Suzi and Brian