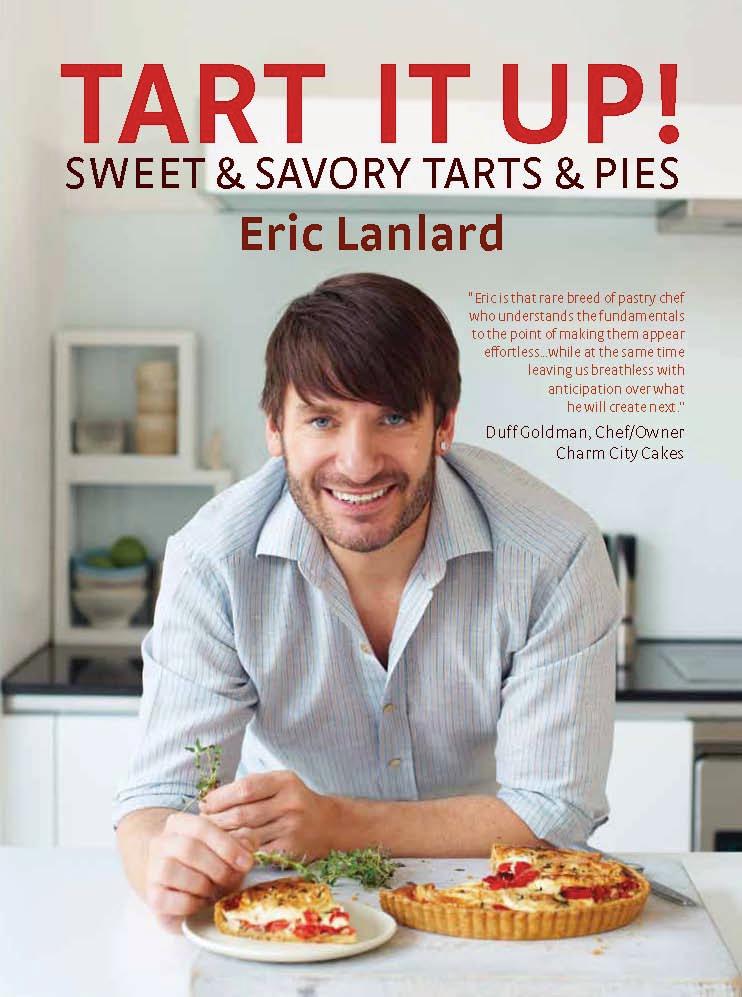 Americans talk about pie. Deep dish pie, filled with fruit. See, you have visions of apples dancing in your head, don't you?
And in Europe, the word is tart. Elegant, refined, and not too deep. Europeans love tarts and, unlike us, have equally admiration for both sweet and savory versions.
This Wednesday, Cooking by the Book is proud to present Chef Eric Lanlard demonstrating the exceptional recipes from TART IT UP!: Sweet and Savory Tarts and Pies. The class, beginning at 6:30PM, will feature both sweet and savory treats and Eric himself will be demonstrating his tart skills in our lovely kitchen.
Eric's home base is London but this beautiful book is devoted to both sides of the Atlantic. He says "pie" in the subtitle and he means it. There's this recipe for Old-Fashioned Apple Pie that has lots of crust, lemon zest and juice, brown sugar and cinnamon. That combination will sound homily familiar to you. But along with tradition, in the book you will find new treasures like:
Thai Crab Mini Pies
Artichoke and Black Olive Tart
Endive and Prosciutto Tart
West Indies Chocolate Tart
Peanut Butter and Chocolate Pie
Raspberry and Cheesecake Pie
We hope you can attend the class. Class cost is $75 and includes a copy of this great book. Of course we'll have samples on hand. Which ones? Honest to God, we are still debating which ones to do. So, please come. You'll get the book and you'll be both surprised and delighted by the flavor choices on Wednesday.
To register for the class, please use this link: